EVALUATION OF SURROGATE ADVERTISING AND ITS LEGAL MEASURES WITH SPECIAL REFERENCE TO INDIA
Chandrashekhar Singh

Assistant Professor, School of Management Sciences, Varanasi (Uttar Pradesh)
Keywords:
Surrogate Advertising, Legislative Measures, Advertising Standard Council of India (ASCI) code.
Abstract
Surrogate advertising is done when the original product is not allowed to advertise itself on mass media.
In India, alcohol brands are not allowed to give advertisements on television, so alcohol marketing firms
use surrogate products like mineral water, soda, juice to hit consumers with the brand name. The brand
name of the alcohol product is the same as the surrogate product. In the context of Alcohol and tobacco
marketing, the only way to succeed to present a surrogate advertising which remind to regular users as
well as creating curiosity among non users.One essential function that surrogate advertising does is that
of brand recall and not necessarily an exercise in increasing sales. The product shown in the advertisement
is called the 'surrogate.' The surrogate could either resemble the original product or could be a different
product altogether, but using the established brand of the original product. The sponsoring of sports/
cultural/leisure events and activities using a liquor brand name also falls in the category of surrogate
advertising. This paper critically examines the various factor of surrogate advertising like evolution of
surrogate advertising, their impact, and emerging trends in surrogate advertising, increased awareness.
It also studies the continuously changing scene of different aspects of surrogate advertising.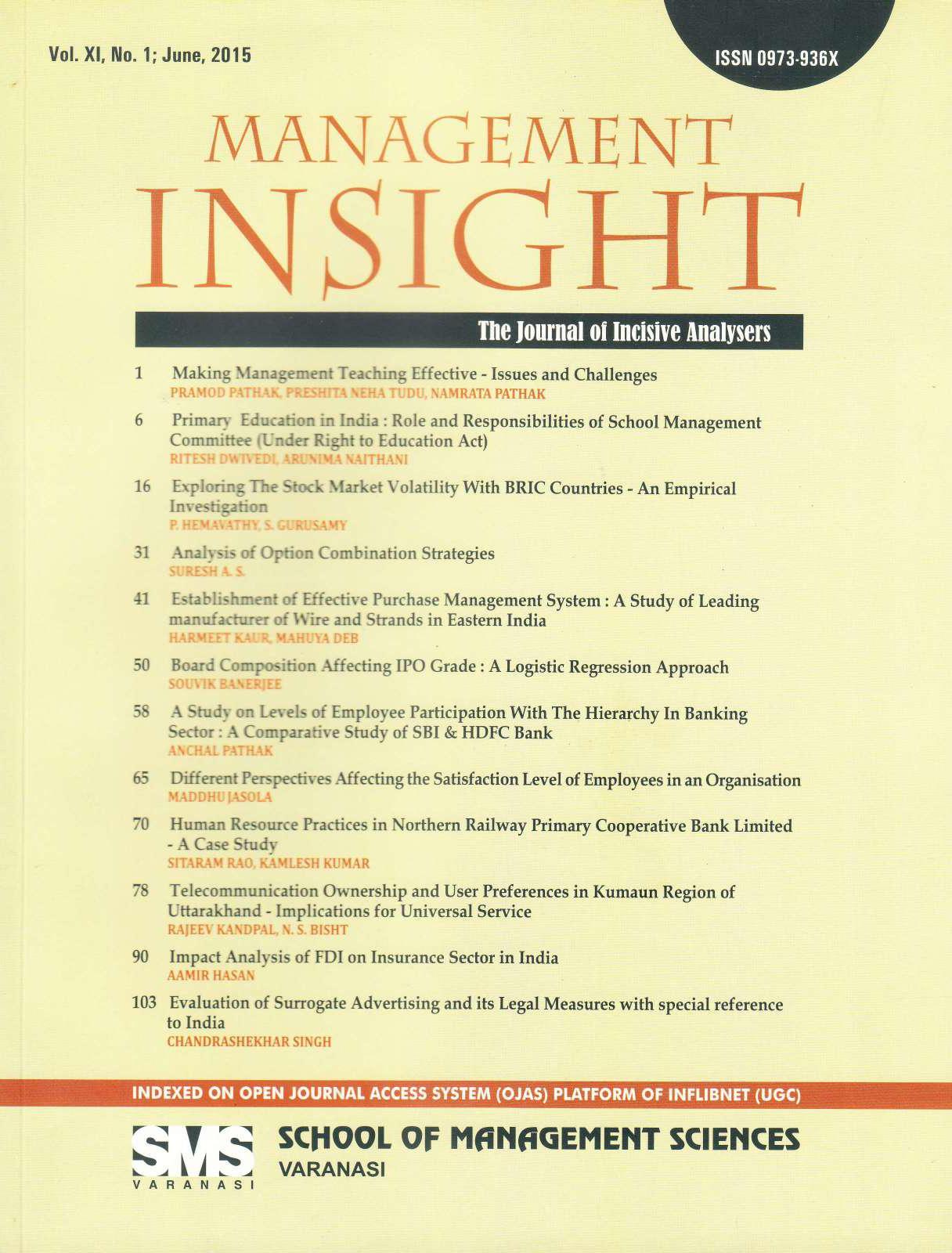 How to Cite
Chandrashekhar Singh. (2020). EVALUATION OF SURROGATE ADVERTISING AND ITS LEGAL MEASURES WITH SPECIAL REFERENCE TO INDIA. Management Insight, 11(1), 104-107. Retrieved from http://journals.smsvaranasi.com/index.php/managementinsight/article/view/419