THE ANTECEDENTS AND CONSEQUENCES OF ORGANIZATION CITIZENSHIP BEHAVIOUR (OCB) : A CONCEPTUAL INQUIRY
Saurabh Kumar Srivastava

Doctorate Research Scholar, Uday Pratap (Autonomous) College, Varanasi. Also, Assistant Professor, School of Management Sciences, Varanasi (UP)

Anil Kumar Gope

Assistant Professor, School of Management Sciences, Varanasi (UP)
Keywords:
Organizational Citizenship Behaviour (OCB),, Organizational Effectiveness, Extra Role Behaviour (ERB)
Abstract
During the past decade Organizational Citizenship Behaviours (OCB) has received considerable attention
in Human Resource Management and Organizational Behaviour literature. Theory and research on
Organizational Citizenship Behaviours has presumed OCB as a set of desirable behaviours that contributes
to the organizational effectiveness. Therefore, the present study has two fold objectives first- to explore
various existing definitions of OCB and then examine the dimensions of OCB and second to conceptually
explore the impact of Organization Citizenship Behaviour on employees and organizational effectiveness.
The study confirms that the positive influences of OCB extend not only to the behaviors of individual
employee but also to the overall performance of the organization.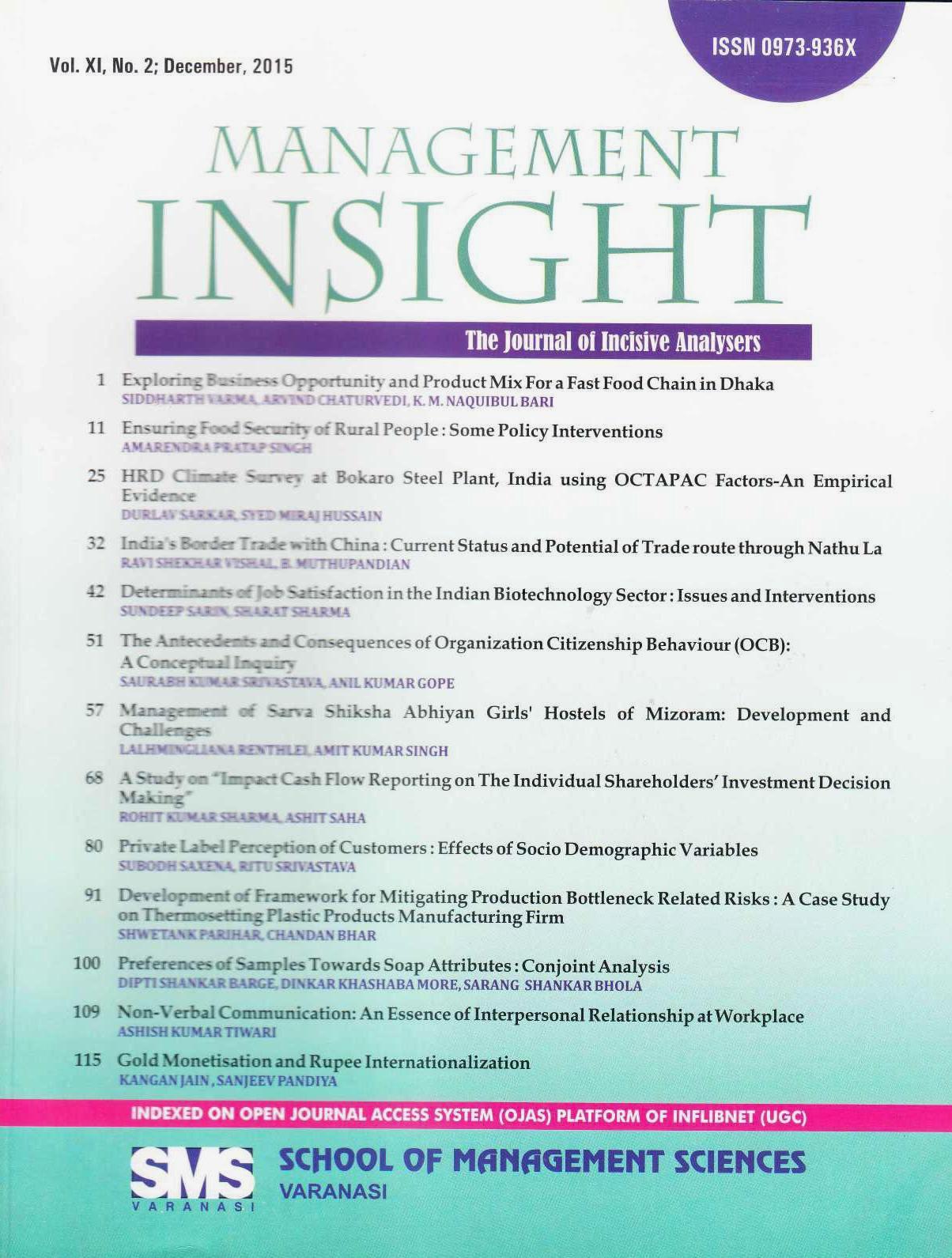 How to Cite
Saurabh Kumar Srivastava, & Anil Kumar Gope. (2020). THE ANTECEDENTS AND CONSEQUENCES OF ORGANIZATION CITIZENSHIP BEHAVIOUR (OCB) : A CONCEPTUAL INQUIRY. Management Insight, 11(2), 51-56. Retrieved from http://journals.smsvaranasi.com/index.php/managementinsight/article/view/425