PRIVATE LABEL PERCEPTION OF CUSTOMERS : EFFECTS OF SOCIO DEMOGRAPHIC VARIABLES
Subodh Saxena

Senior Manager - Bidding & Estimation, Simon India Ltd, Gurgaon (Haryana)

Ritu Srivastava

Asssitant Professor, Management Development Institute, Gurgaon (Haryana)
Keywords:
India, Private Labels, Retailing
Abstract
Private labels brands (PLBs) or store brands have shown remarkable growth for the last few years in
Indian Retail market. The major reason for this remarkable success is that Private labels help Retail chain
store to attract customers, build loyalty, generate large sales and enhance profit margins. The response
of retail customer for private label brands (PLBs) is quite encouraging, especially in food and grocery
segment, in spite of presence of leading national manufacturers brands in most of the categories. Though,
initially PLBs were just considered as a cheap substitute of national brand but today they are a part of
well defined retail mix strategy and have acquired large space in retail stores including premium
categories for profit maximization and customer loyalty. This is an emerging opportunity and retail
market is now keen to understand consumer dynamics towards PLBs. It is important to identify what
drives private-label market and to understand the characteristics of the modern shopper. With growing
levels of disposable income, shoppers are far more open to experimenting with products than ever before.
With the rise of modern retail store, the perceptions about shopping have changed. Rather than viewing
shopping as a chore, more and more Indians are finding it to be an enjoyable experience.
This exploratory study examines the consumer's psychographic motivations for private labels with respect
to national brands and their involvement in purchasing of PLBs in modern retail stores. The objective
is to study consumer behavior with respect to socio-demographic variable such as gender, age, occupation
and income. An exploratory research has been conducted among consumers in NCR, who purchase from
modern retail stores. The study findings reveal that respondent's gender, household income, occupation
and age did not influence their perception towards private labels.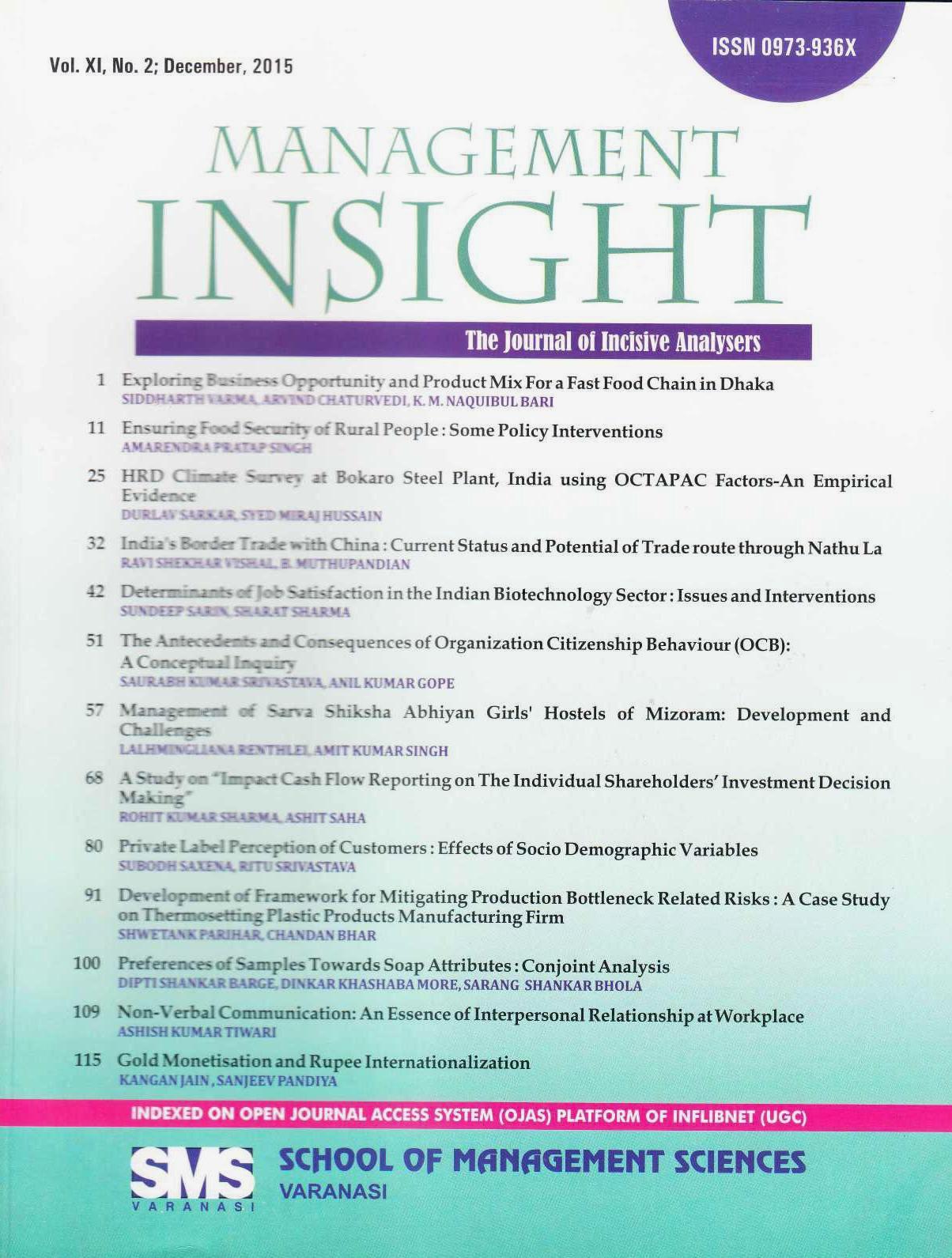 How to Cite
Subodh Saxena, & Ritu Srivastava. (2020). PRIVATE LABEL PERCEPTION OF CUSTOMERS : EFFECTS OF SOCIO DEMOGRAPHIC VARIABLES. Management Insight, 11(2), 80-90. Retrieved from http://journals.smsvaranasi.com/index.php/managementinsight/article/view/428