DEVELOPMENTOFFRAMEWORKFORMITIGATINGPRODUCTION BOTTLENECK RELATED RISKS : A CASE STUDY ON THERMOSETTING PLASTIC PRODUCTS MANUFACTURING FIRM
Shwetank Parihar

Research Scholar, Department of Management Studies, Indian School of Mines, Dhanbad (Jharkhand)

Chandan Bhar

Professor, Department of Management Studies, Indian School of Mines, Dhanbad (Jharkhand)
Keywords:
Risk management in Productivity, Logistics, Simulation, ARENA modeling, Assembly line manufacturing
Abstract
The study is based on designing a system which can be able to track the various bottlenecks in the
manufacturing industry. The study starts with the collection of author's viewpoint by the literature
survey. This literature survey has enabled us to make one such criterion in which the specific points like
uncertainty in assembly lines, coordination and flexibility in logistics and general operational difficulties
are taken more care while designing the system for centrally controlled simulation of thermosetting
plastics industry. The model is developed in this study for a thermosetting plastics industry firm with the
use of ARENA software. The model with all the parameters is simulated for getting the results. Results
marked various bottlenecks in the form of long queue length, units in waiting and logistics related
problems. The study validated its suggested methodology by analyzing these results for achieving better
control and optimization in assembly line based manufacturing processes.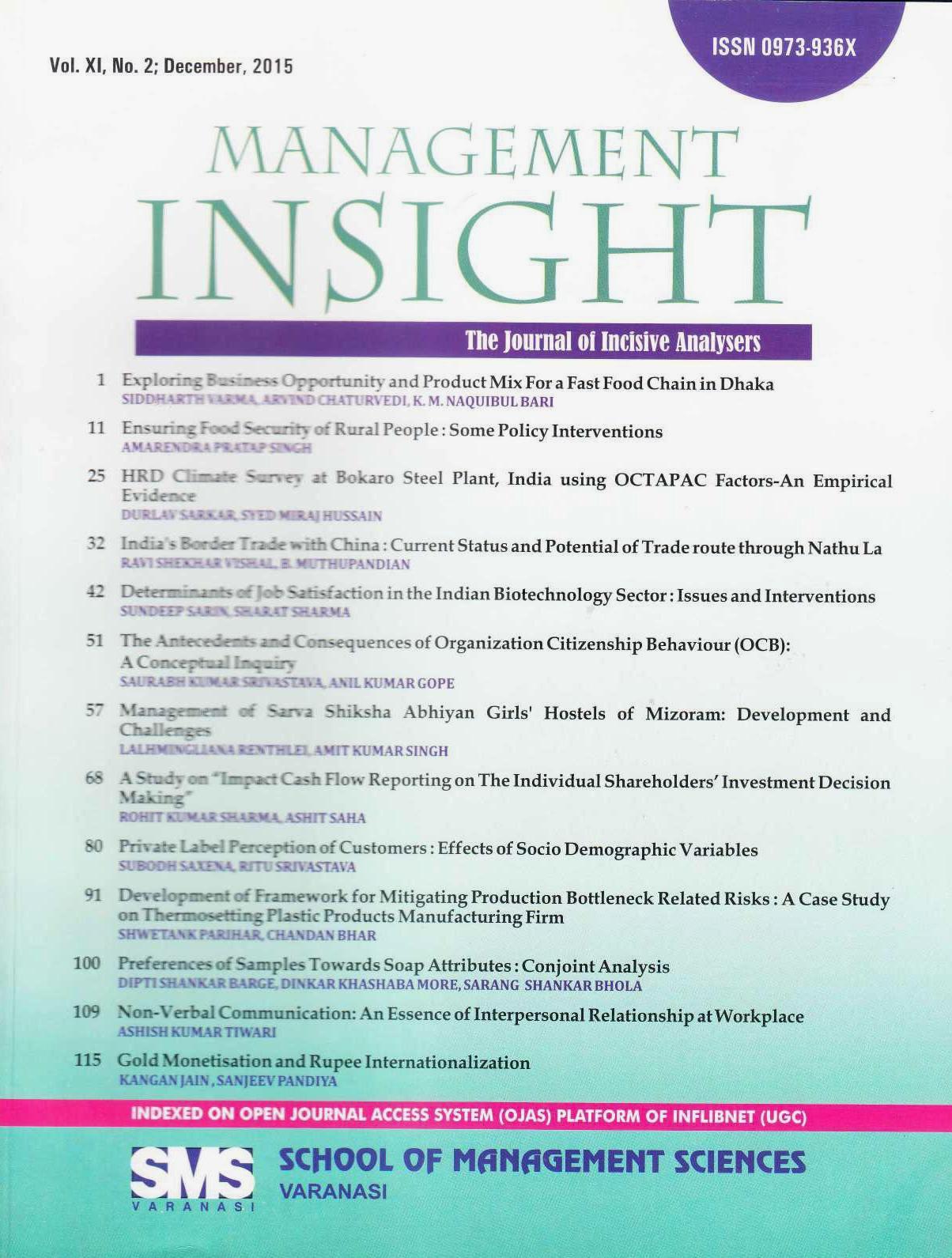 How to Cite
Shwetank Parihar, & Chandan Bhar. (2020). DEVELOPMENTOFFRAMEWORKFORMITIGATINGPRODUCTION BOTTLENECK RELATED RISKS : A CASE STUDY ON THERMOSETTING PLASTIC PRODUCTS MANUFACTURING FIRM. Management Insight, 11(2), 91-99. Retrieved from http://journals.smsvaranasi.com/index.php/managementinsight/article/view/429