THE GROWTH OF TELECOM SECTOR IN INDIA & THE PARADIGM SHIFT FROM E-GOVERNMENT TO MGOVERNMENT
Keywords:
Telecom Sector, E-governance, M-governance
Abstract
month. In terms of the number of subscribers, India is the second largest telecom market in the world, with about 530
million subscribers as of October 2009. The sector continued its growth even in the difficult times of the global economic
crisis in 2008 and witnessed a subscriber growth of 44.2 percent over that in the last year. As of October 2009, India had
a teledensity of 45 percent, hinting at the significant market potential yet to be tapped. The next phase of growth in
subscriber base is expected to come from rural areas, as the urban teledensity has reached about 97 percent (more than
100 percent in Delhi, Mumbai, Chennai and Kolkota), as against the rural teledensity of 18 percent.
The paper discusses the current scenario in the Telecom Sector, the government incentives and the investments at
present and projected future investments in the public and private sectors. The paper also highlights the paradigm shift
from e-government initiatives to m-government initiatives being witnessed due to high penetration levels of mobile over
broadband.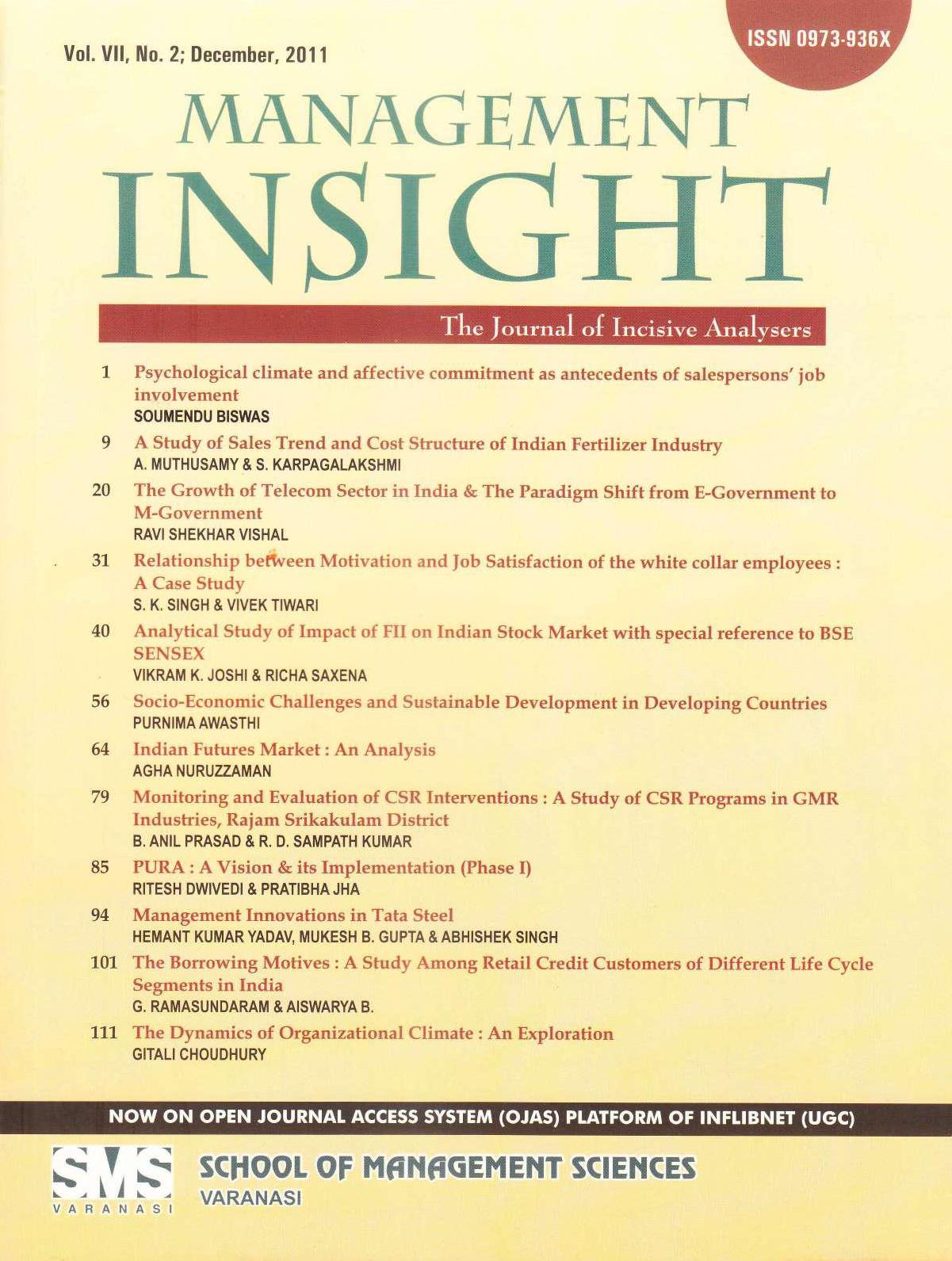 How to Cite
Ravi Shekhar Vishal. (2020). THE GROWTH OF TELECOM SECTOR IN INDIA & THE PARADIGM SHIFT FROM E-GOVERNMENT TO MGOVERNMENT. Management Insight, 7(2), 20-30. Retrieved from http://journals.smsvaranasi.com/index.php/managementinsight/article/view/508