Role of Leadership in handling conflicts arising due to Age Diversity in the workplace
Prashant Singh

Rajagiri Business School and Rajagiri College of Social Sciences

Ranjana Sharma

Doon Business School , Dehradun
Keywords:
Age diversity, Transformational Leadership styles, Gen X, Gen Y, Communication, Conflicts
Abstract
A multi-generational workforce is a growing norm in workplace today. As different work together their work styles and expectations clash. Age Diversity and difference in communication styles results in conflicts. The value-in-diversity theory should be understood and effectively to the organizations advantage. Authentic and Transformational leadership styles should be adopted to ensure all generations are treated fairly and given equal learning opportunities and chance for career development. The paper discusses about Gen X and Y, their communication styles and the role of leadership in handling conflicts in the work place. Further recommendations for managing different generations are also discussed.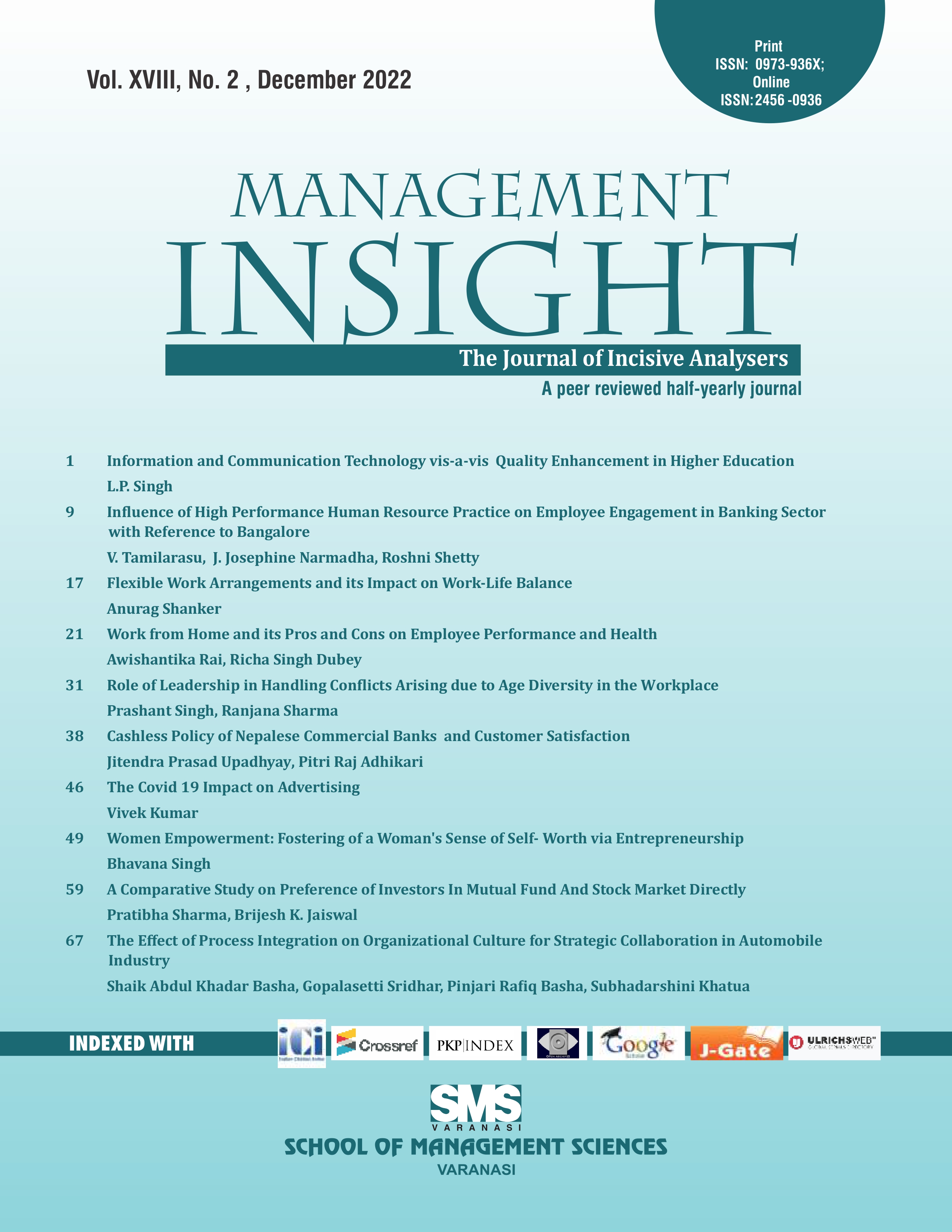 How to Cite
Singh, P., & Ranjana Sharma. (2022). Role of Leadership in handling conflicts arising due to Age Diversity in the workplace. Management Insight, 18(2), 31-37. Retrieved from https://journals.smsvaranasi.com/index.php/managementinsight/article/view/1188
Copyright (c) 2022 Management Insight
This work is licensed under a Creative Commons Attribution 4.0 International License.