A Diorama on the Perspective of Corporate Governance in Co-operatives
Raghuveer Kaur

Cateina Technologies, Mumbai

Hamitesh Singh

Gujarat Technological University
Keywords:
Co-operatives, Corporate Governance, Member Assembly
Abstract
Co-operatives form a significant part of the world economy. They are significantly involved in wealth creation and are major employers of the workforce across the globe. It is believed extensively that the principles and ethics of co-operatives symbolize the aims and ideals of the cooperative movement. The collapse of a few of the biggest co-operatives has led to ponder corporate governance and its importance in co-operatives. While studying the peculiarities of co-operatives and what sets them apart from corporates the paper brings out the silent facets of principles, the requirement of appropriate leadership, and the relevance of corporate governance. Considerable work has focused on the area which associates issues of corporate governance to co-operatives. This paper reviews existing pieces of literature and attempts to identify the weaknesses/ limitations of co-operatives and suggest recommendations for applying them for achieving effective and sustainable corporate governance for co-operatives.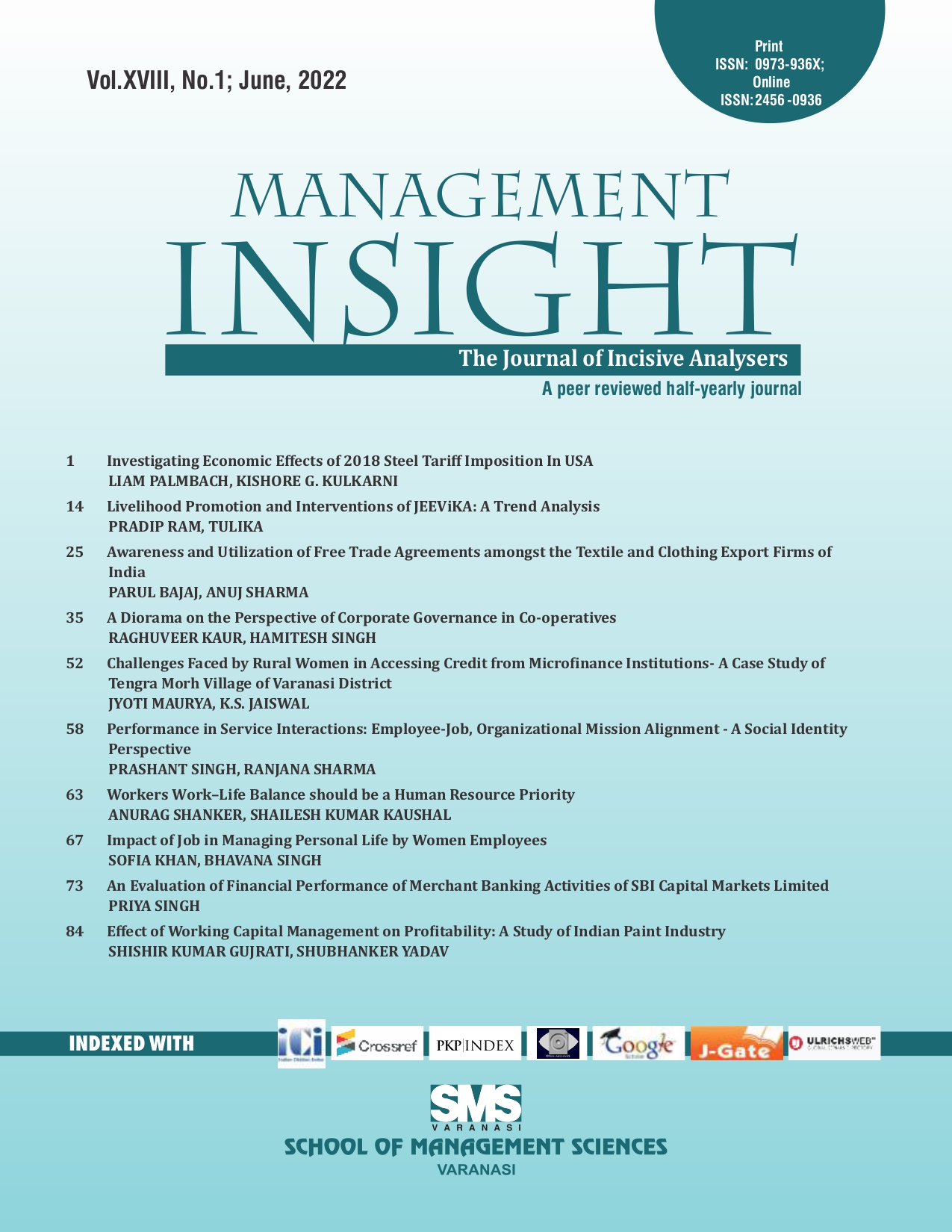 How to Cite
Raghuveer Kaur, & Hamitesh Singh. (2022). A Diorama on the Perspective of Corporate Governance in Co-operatives. Management Insight, 18(01), 35-51. Retrieved from https://journals.smsvaranasi.com/index.php/managementinsight/article/view/1224
Copyright (c) 2022 Management Insight
This work is licensed under a Creative Commons Attribution 4.0 International License.