SELF HELP GROUPS IN HARYANA : AN ANALYSIS OF TRENDS AND SCHEMES
Tej Singh

Professor & Chairperson, Department of Commerce, IGU, Meerpur, Rewari (Haryana)

Parul Mittal

Assistant Professor, Department of Commerce, KLP College, Rewari (Haryana)
Keywords:
Self Help Groups, Poverty, Rural Development, Gender Equity
Abstract
The paper highlights the Self Help Groups trends and patterns in the State of Haryana. In the state, both government and non government organizations are working for microfinance programme and have been promoting SHGs under various programmes and schemes by different departments and agencies. In Haryana, SHGs are promoting through Women and Child Development Department has promoted SHGs under the Programme for Advancement of gender Equity and Swayamsiddha. Women's Awareness & Management Academy has promoted Swa-shakti project. Forest Department has been promoting SHGs under the Haryana Community Forest Project and Integrated Natural Resource Management and Poverty Reduction. Banks are promoting SHGs under the SHGs-Bank
linkage Programme of NABARD; DRDA is promoting SHGs under Swarnjayati Gram Swarajgar Yojana (Now National Rural Livelihoods Mission, NRLM). Mewat Development Agency is promoting SHGs under IFAD programme in Mewat district. The most wide-spread model of micro-finance in Haryana is Swaranjayanti Gram Swarozgar Yojana and NABARD-SHG Linkage.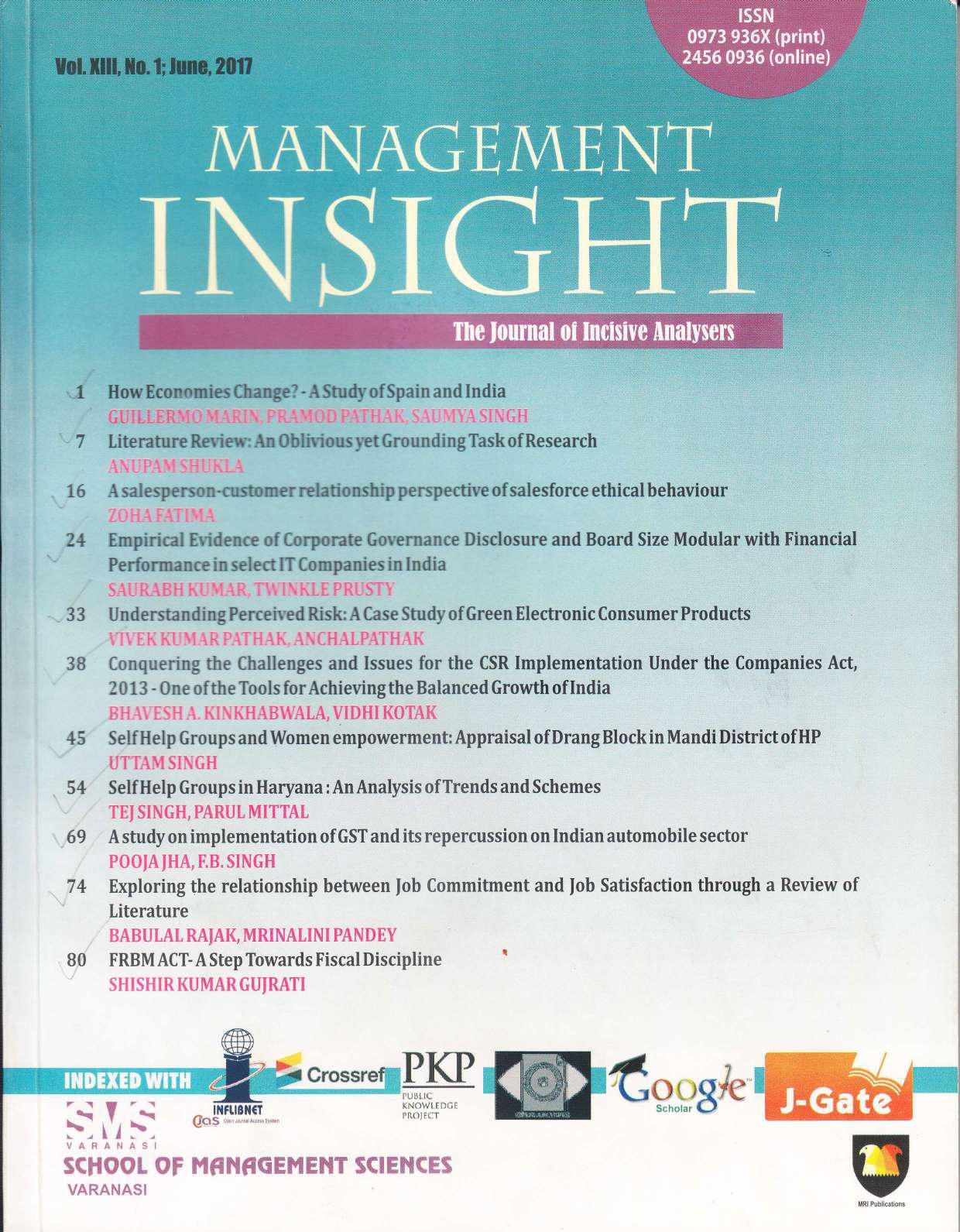 How to Cite
Tej Singh, & Parul Mittal. (2020). SELF HELP GROUPS IN HARYANA : AN ANALYSIS OF TRENDS AND SCHEMES. Management Insight, 13(1), 54-68. Retrieved from https://journals.smsvaranasi.com/index.php/managementinsight/article/view/125