The Covid 19 Impact on Advertising
Keywords:
COVID-19 challenges, pandemic, advertising strategies, marketing strategies, Post covid advertising
Abstract
The COVID-19 pandemic has affected the business worldwide. A series of lockdowns in many countries have led to negative impacts on
economies. Many businesses were fighting for existence. In this fight, advertising and marketing played major tool.
The 2019 novel coronavirus known as COVID-19 has led to a shift in consumer behavior across the globe. This shift in consumer behavior has
forced the business firms to relook their advertising strategy. The COVID-19 pandemic also affected advertising,
marketing, and promotional policies of business firms. It has become important for business firms to adapt to the changing
consumer behavior and come up with some advertising strategies to cope with this challenge. In this article, we have dealt with the
challenges posed by COVID-19 and the strategies used by business firms to overcome these challenges.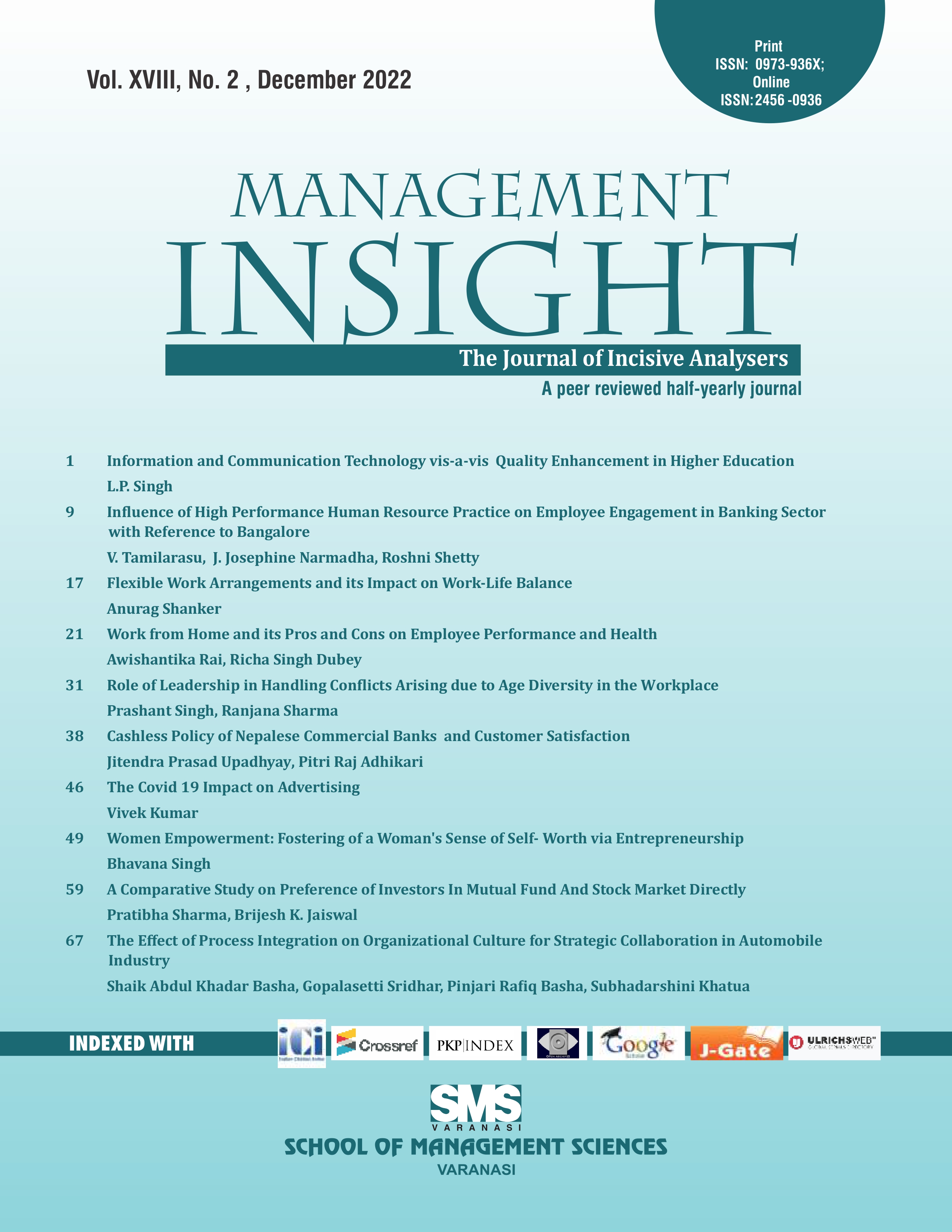 How to Cite
Vivek Kumar. (2022). The Covid 19 Impact on Advertising. Management Insight, 18(2), 46-48. Retrieved from https://journals.smsvaranasi.com/index.php/managementinsight/article/view/1623
Copyright (c) 2022 Management Insight
This work is licensed under a Creative Commons Attribution 4.0 International License.