The Effect of Process Integration on Organizational Culture for Strategic Collaboration in Automobile Industry
Shaik Abdul Khadar Basha

Woxsen University, Hyderabad

Gopalasetti Sridhar

Woxsen University, Hyderabad

Pinjari Rafiq Basha

Woxsen University, Hyderabad

Subhadarshini Khatua

Woxsen University, Hyderabad
Keywords:
Strategic collaboration, retail marketing strategy, vehicles, automobiles, cars, Collaborative marketing
Abstract
A strong partnership in new vehicle retail management is a long-term commitment made by automakers and dealers toward mutual
benefit. Manufacturers and dealers share a shared purpose in selling things, which makes everyone involved will benefit from a
collaborative effort to sell a model automobile. This paper studies the aspects of trust that are built between the manufacturer and dealer
which is affected by process integration, cultural understanding, and contract flexibility. The methodology followed was quantitative in
nature in which cross-sectional data from the same manufacturing company dyad was employed. The findings of the research show a
positive association between process integration with cultural understanding and contract flexibility and together these affect the trust that
is built between the parties.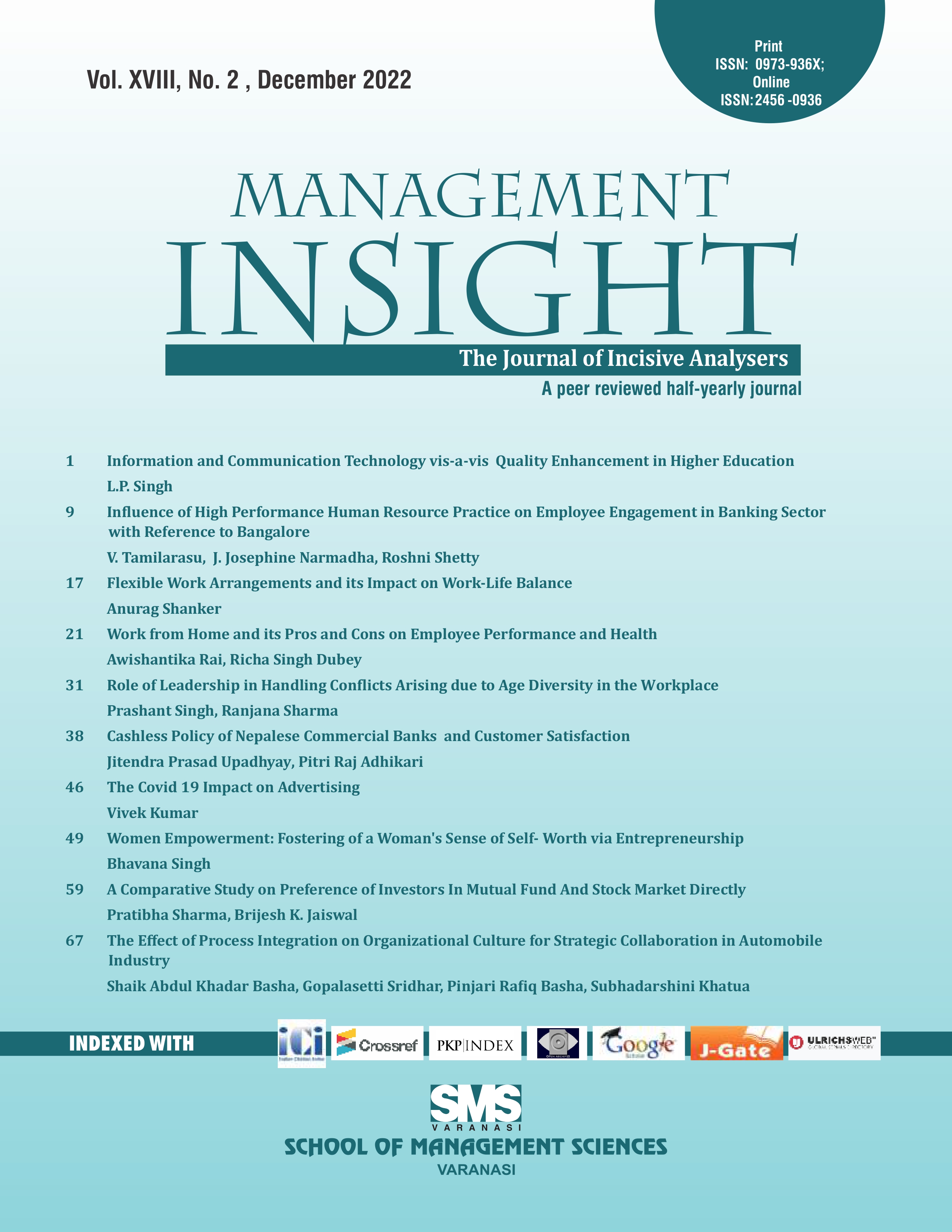 How to Cite
Shaik Abdul Khadar Basha, Gopalasetti Sridhar, Pinjari Rafiq Basha, & Subhadarshini Khatua. (2022). The Effect of Process Integration on Organizational Culture for Strategic Collaboration in Automobile Industry. Management Insight, 18(2), 67-79. Retrieved from https://journals.smsvaranasi.com/index.php/managementinsight/article/view/1626
Copyright (c) 2022 Management Insight
This work is licensed under a Creative Commons Attribution 4.0 International License.