INVESTMENT PRACTICES OF MEDIA SECTOR IN INDIA : A COMPARATIVE ANALYSIS OF NDTV AND ZEE TV
Sandeep Goel

Assistant Professor (Finance), Management Development Institute, Gurgaon, Haryana.
Keywords:
INVESTMENT PRACTICES, MEDIA SECTOR, NDTV, ZEE TV
Abstract
An efficient management of finances is one of the most important considerations of any business undertaking. Investment decision is the most important part of the financial management process as it lays down the foundation of the entire function. Media industry is no exception to it. It has undergone an experiential phase during the last decade, particularly in India. The present study aims to analyze the investment practices in the said industry, on a comparative basis of NDTV and Zee TV. They both have diverse backgrounds regarding years of operations, business segments,
though in the same sector. It will help to analyze the investment scenario in the sector better.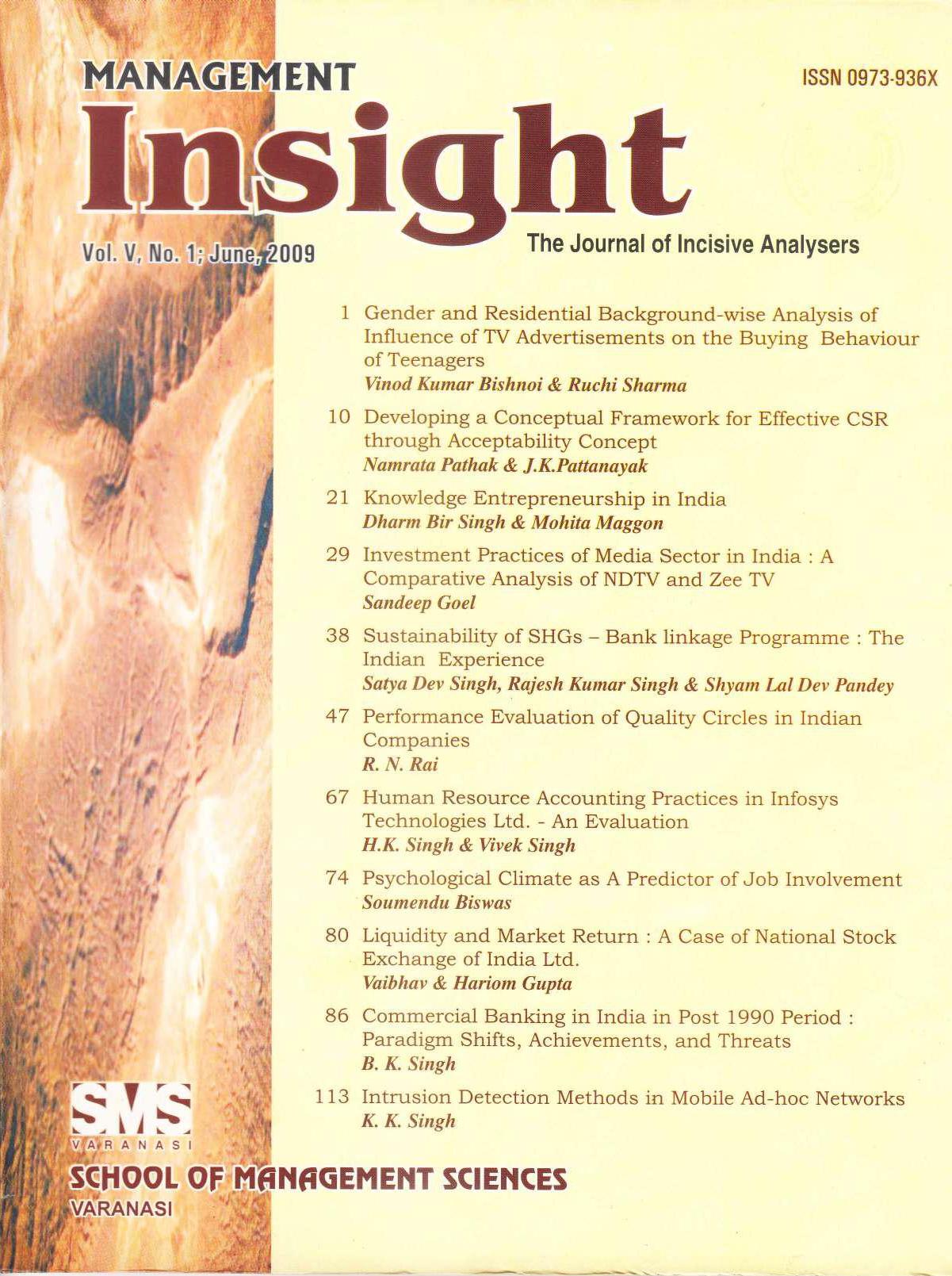 How to Cite
Sandeep Goel. (2020). INVESTMENT PRACTICES OF MEDIA SECTOR IN INDIA : A COMPARATIVE ANALYSIS OF NDTV AND ZEE TV. Management Insight, 5(1), 29-37. Retrieved from https://journals.smsvaranasi.com/index.php/managementinsight/article/view/312