SUSTAINABILITY OF SHGs – BANK LINKAGE PROGRAMME: THE INDIAN EXPERIENCE
Satya Dev Singh

Principal, DAV PG College, Varanasi, Uttar Pradesh.

Rajesh Kumar Singh

Lecturer, DAV PG College, Varanasi, Uttar Pradesh.

Shyam Lal Dev Pandey

Senior Lecturer, School of Management Sciences, Varanasi, Uttar Pradesh.
Keywords:
SHGs, BANK, SUSTAINABILITY
Abstract
The Scheme of micro financing through SHGs creates empowerment-promoting conditions for poor to move from positions of marginalization and exclusion within community. The basic objective of this study is to assess the sustainability of SHGs-Bank Linkage Programme in India. The sample selected for the present study is Patehara Kalan Block of Mirzapur District (U.P). The present analysis shows that we are unable to reap the full benefits of this marvelous tool of social engineering. The study concludes that the SHGs- Bank Linkage Programme is the biggest programme of its kinds in the world and if implemented effectively in more feasible process, this scheme has the best potential to alleviate poverty. Further, the study offers some fruitful initiatives for long term sustainability of this programme.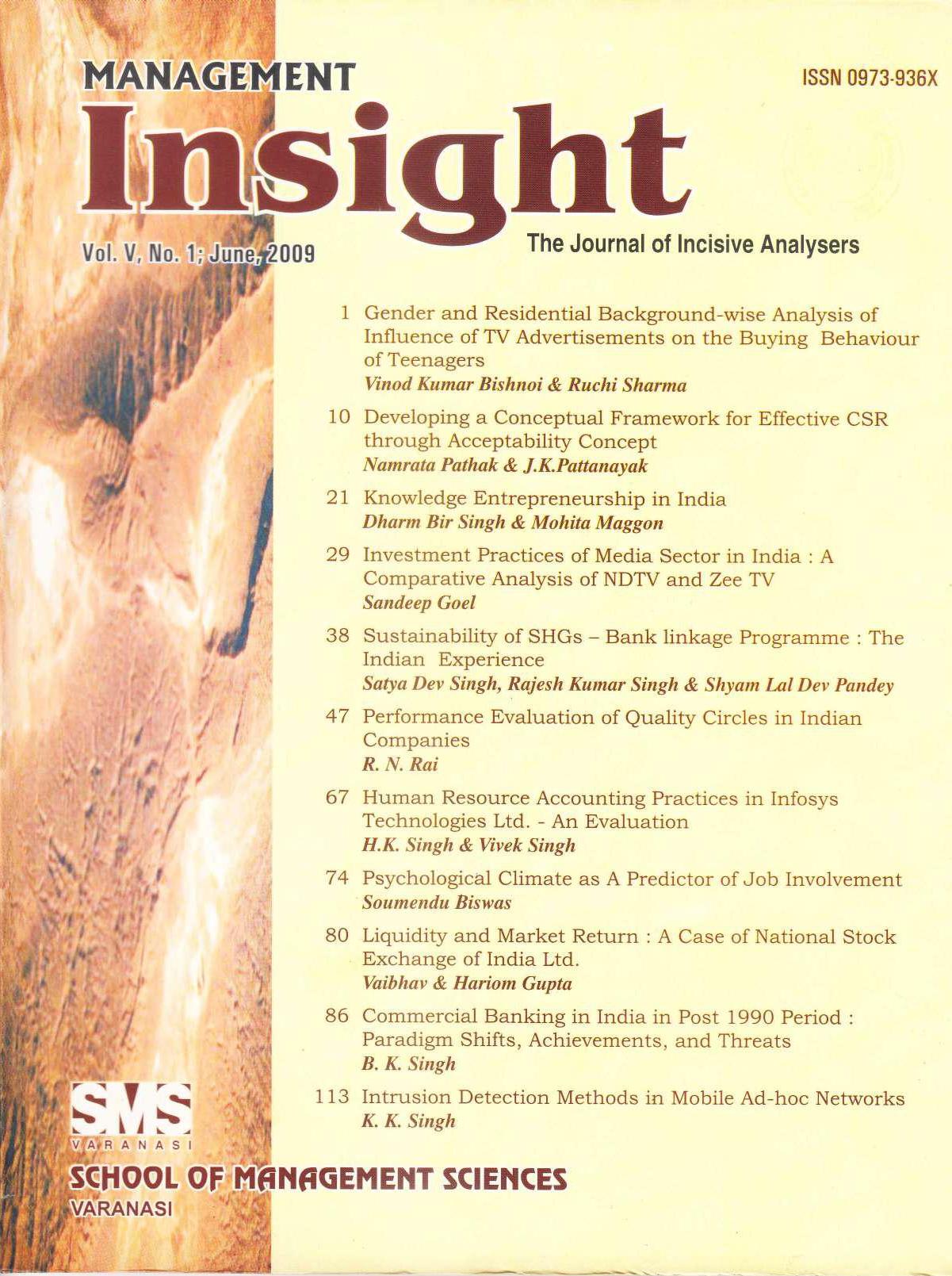 How to Cite
Satya Dev Singh, Rajesh Kumar Singh, & Shyam Lal Dev Pandey. (2020). SUSTAINABILITY OF SHGs – BANK LINKAGE PROGRAMME: THE INDIAN EXPERIENCE . Management Insight, 5(1), 38-46. Retrieved from https://journals.smsvaranasi.com/index.php/managementinsight/article/view/313