PSYCHOLOGICAL CLIMATE AS A PREDICTOR OF JOB INVOLVEMENT
Soumendu Biswas

Assistant Professor, Management Development Institute, Gurgaon, Haryana.
Keywords:
PSYCHOLOGICAL CLIMATE, JOB INVOLVEMENT
Abstract
Studies pertaining to human resource (HR) management in India have revealed a variety of factors that significantly affect employees' attitude towards their job not the least of which is their perception about their immediate job environment or in other words, the psychological climate. The
present study posits psychological climate as a predictor of job involvement. For the purpose of study, data were collected from 357 mangers/executives and subject to correlation and regression analysis. The results established that psychological climate is a statistically significant predictor of job involvement. The implication arising out of the results are also discussed.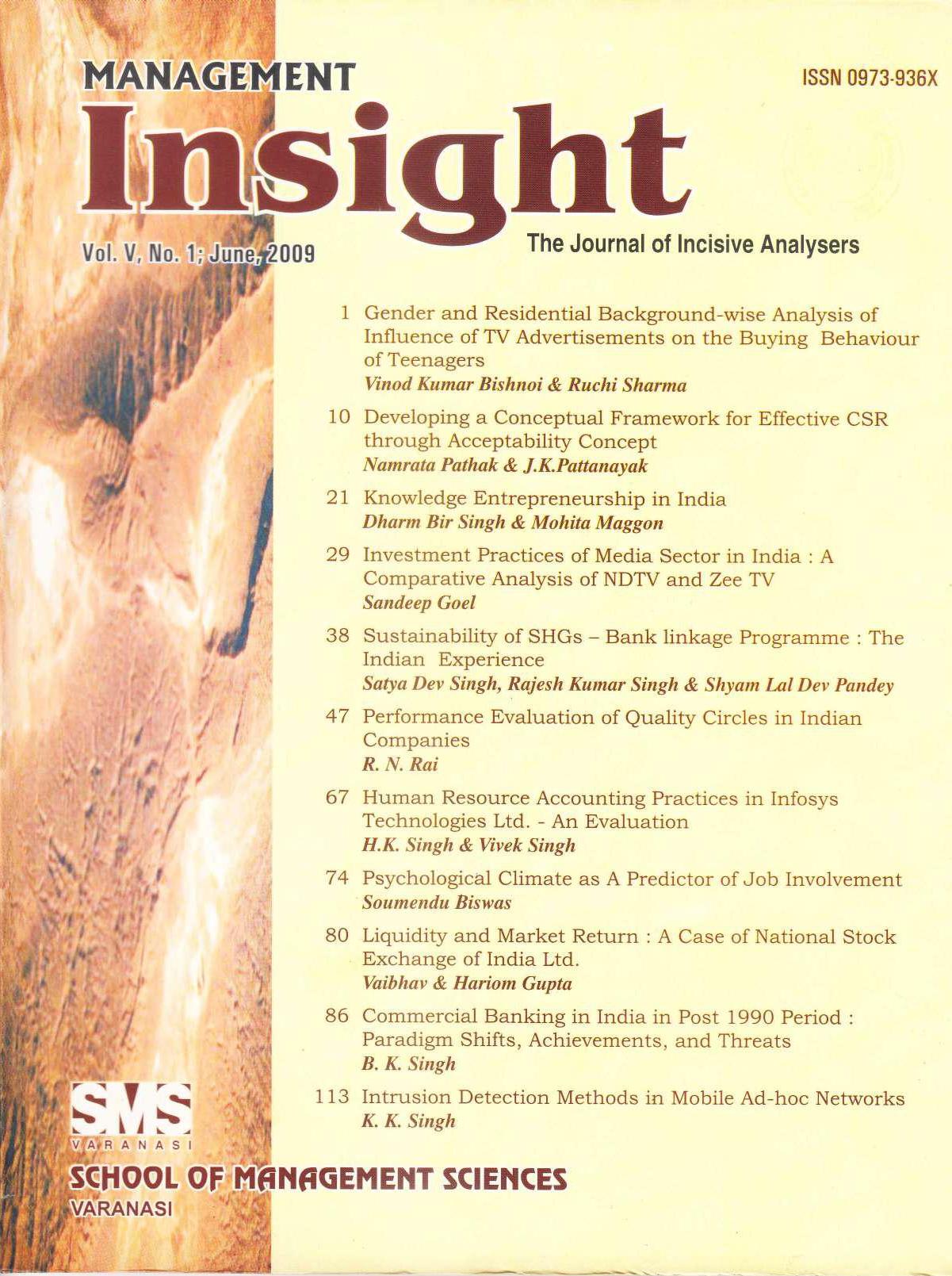 How to Cite
Soumendu Biswas. (2020). PSYCHOLOGICAL CLIMATE AS A PREDICTOR OF JOB INVOLVEMENT . Management Insight, 5(1), 74-79. Retrieved from https://journals.smsvaranasi.com/index.php/managementinsight/article/view/316