INTRUSION DETECTION METHODS IN MOBILE AD-HOC NETWORKS
K. K. Singh

Senior Lecturer, Department of Information Technology, Delhi Business School, New Delhi.
Keywords:
INTRUSION DETECTION METHODS, MOBILE, AD-HOC NETWORKS
Abstract
Instruction detection in MANETs is a challenging task because these networks dynamically change their topologies; lack concentration points where aggregated traffic can be analyzed; utilize infrastructure less protocols that are susceptible to manipulation; and rely on noisy, intermittent wireless communications. Due to infrastructure less network secure communication and maintaining the connectivity in the presence of adversaries is major issue; therefore, identify the attack types and selecting an efficient intrusion detection methods are especially important for MANET applications. The purpose of this paper is to guidelines on selecting intrusion detection methods in MANET. To clearly describe the intrusion detection methods in ad-hoc networks, I attempt to present an approach, with which some existing intrusion detection techniques can be integrated and more
advanced intrusion detection techniques can be developed that can be adopted to wireless ad-hoc networks.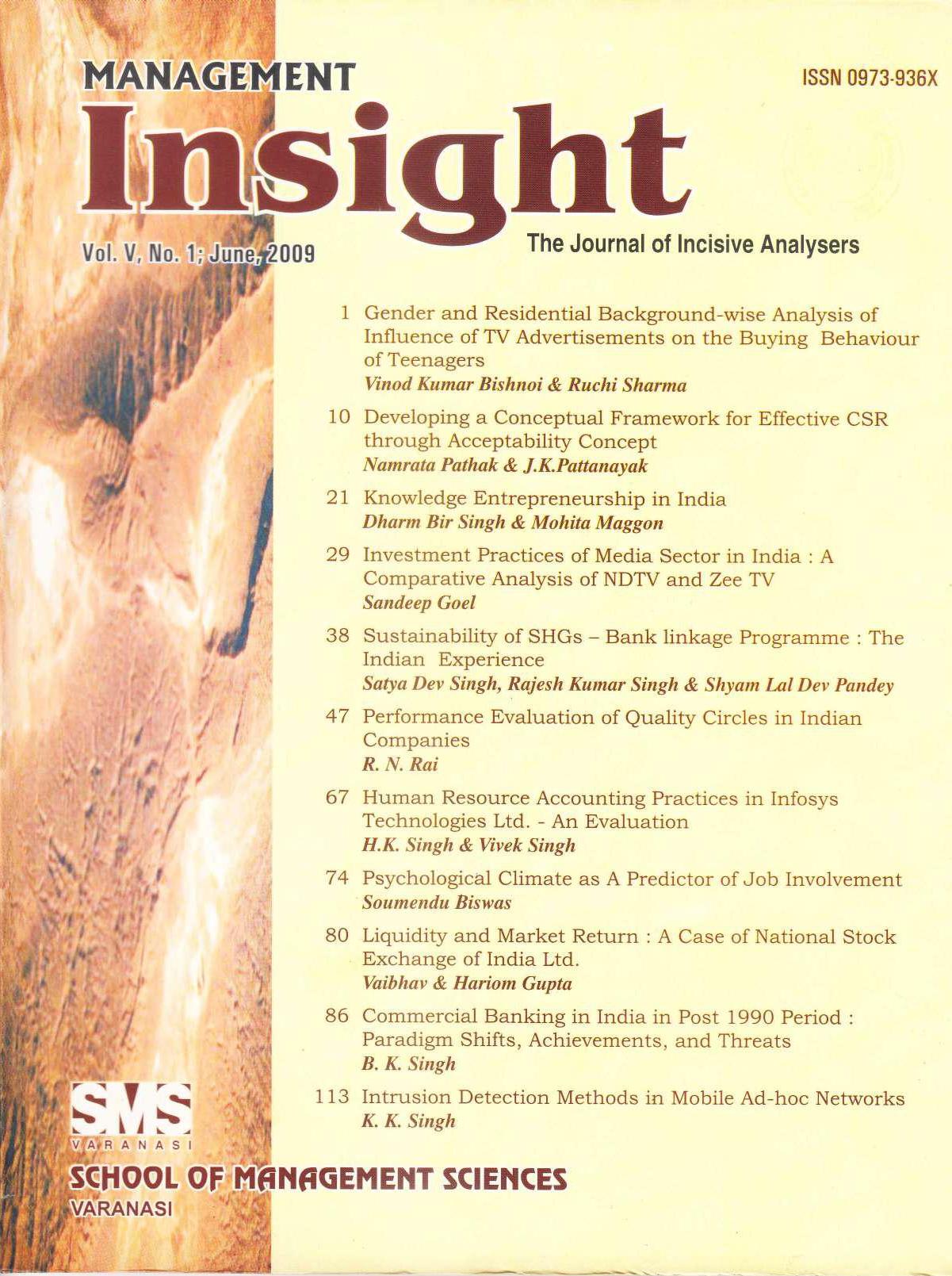 How to Cite
K. K. Singh. (2020). INTRUSION DETECTION METHODS IN MOBILE AD-HOC NETWORKS. Management Insight, 5(1), 113-120. Retrieved from https://journals.smsvaranasi.com/index.php/managementinsight/article/view/319