RELATIVE ANALYSIS OF VOLATILITY OF BULLION COMMODITY DERIVATIVES WITH RESPET TO MCX METAL INDEX
Sanjay Tiwari

Lecturer (Business Management), Guru Jambheshwar University of Science & Technology, Hisar, Haryana.

Komal Gupta

Research Scholar, Guru Jambheshwar University of Science & Technology, Hisar, Haryana.
Keywords:
BULLION COMMODITY, DERIVATIVES, VOLATILITY
Abstract
India, a commodity based economy where two-third of the one billion population depends on agricultural commodities, surprisingly has an under developed commodity market. Unlike the physical market, futures markets trades in commodity are largely used as risk management (hedging) mechanism on either physical commodity itself or open positions in commodity stock. Commodity markets like stock and foreign exchange markets are of great help not only for those who participates but also for economy as a whole. Commodity markets in India are still in their initial stage of development. Commodity market in India has a huge potential due to the fact that Indian economy is agriculture based economy. In this paper an attempt has been made to track the volatility analysis of some commodity derivatives on the basis of empirical finding of 3 years future prices of select commodities: - Gold, Silver, Copper. A volatility analysis of these three precious metal commodity have been carried out in this paper.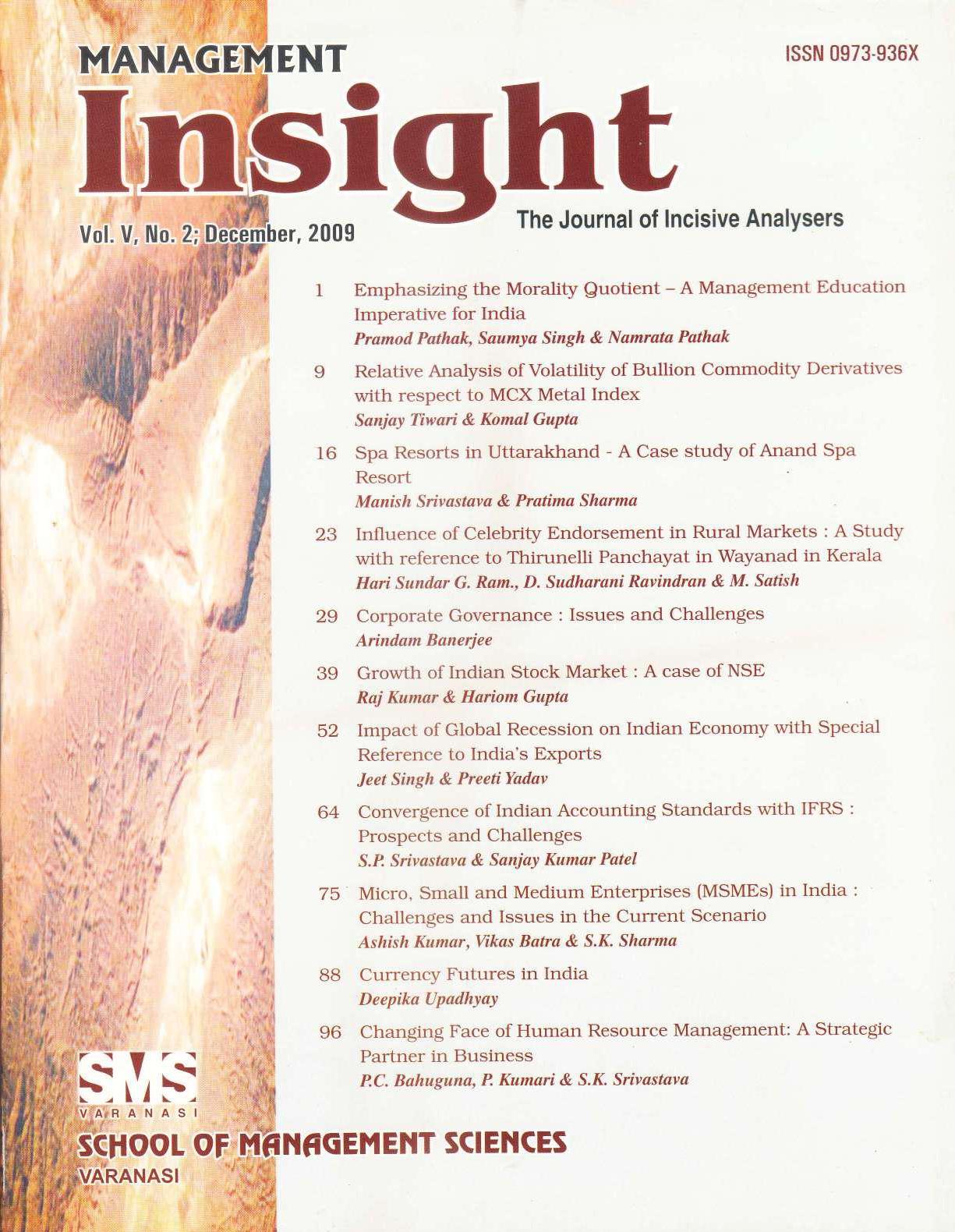 How to Cite
Sanjay Tiwari, & Komal Gupta. (2020). RELATIVE ANALYSIS OF VOLATILITY OF BULLION COMMODITY DERIVATIVES WITH RESPET TO MCX METAL INDEX. Management Insight, 5(2), 9-15. Retrieved from https://journals.smsvaranasi.com/index.php/managementinsight/article/view/321