MICRO , SMALL AND MEDIUM ENTERPRISES (MSMEs) IN INDIA : CHALLENGES AND ISSUES IN THE CURRENT SCENARIO
Ashish Kumar

Assistant Professor in Commerce, Shri L.N. Hindu College, Rohtak, Haryana

Vikas Batra

Research Scholar, Department. of Economics, M.D.University, Rohtak, Haryana

S.K.Sharma

Prof. in Commerce & Director, M.D.University (PG) Regional Centre, Rewari, Haryana
Keywords:
MICRO , SMALL AND MEDIUM ENTERPRISES (MSMEs), INDUSTRY
Abstract
There is growing worldwide appreciation of the fact that Micro, Small and Medium Enterprises (MSMEs) play a catalytic role in the development process of most economies. MSMEs form the backbone of the Indian economy and have become engine of economic growth in India. It is
estimated that MSMEs account for almost 90% of industrial units in India and 40% of value addition in the manufacturing sector. Today, small and medium industry occupies a position of strategic importance in the Indian economic structure due to its significant contribution in terms
of output, exports and employment. The small scale industry accounts for 40% of gross industrial value addition and 50% of total manufacturing exports. More than 13.2 million units are spread all over the country producing about 6000 items, from very basic to highly sophisticated products. The MSMEs are the biggest employment -provider after agriculture, providing employment to nearly 32 million people. This paper closely analyses the growth and development of the Indian small scale sector since opening of the economy in 1991. It also looks into the present scenario of MSMEs and the challenges they face like lending, marketing, license raj issues in detail.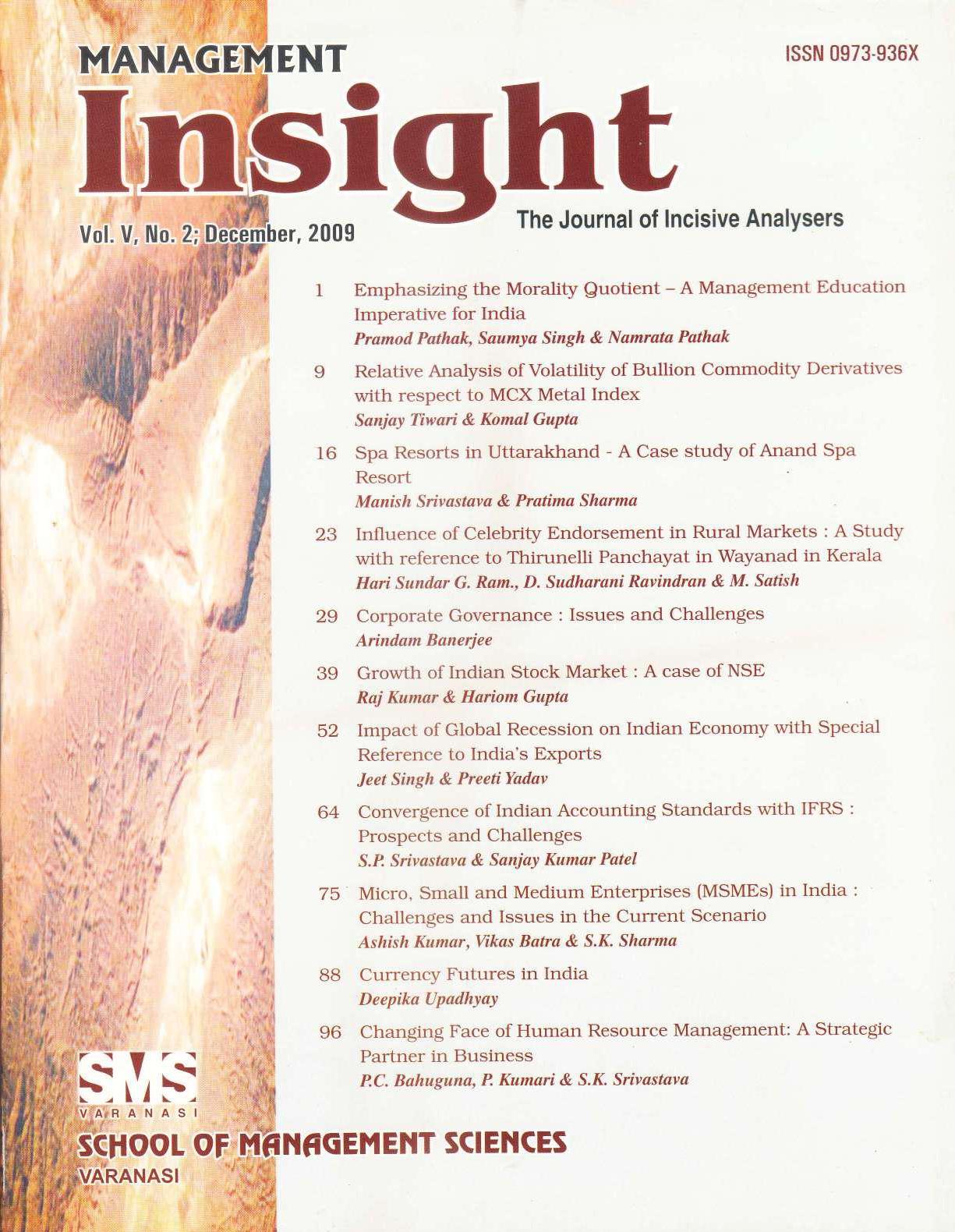 How to Cite
Ashish Kumar, Vikas Batra, & S.K.Sharma. (2020). MICRO , SMALL AND MEDIUM ENTERPRISES (MSMEs) IN INDIA : CHALLENGES AND ISSUES IN THE CURRENT SCENARIO. Management Insight, 5(2), 75-87. Retrieved from https://journals.smsvaranasi.com/index.php/managementinsight/article/view/329