CHANGING FACE OF HUMAN RESOURCE MANAGEMENT : A STRATEGIC PARTNER IN BUSINESS
P.C. Bahuguna

Sr. Lecturer, College of Mgt. & Economics Studies, Univ. of Petroleum & Energy Studies, Dehradun, Uttarakhand

P. Kumari

Reader, Department of Management Studies, Kanya Gurukul, Dehradun, Uttarakhand

S.K. Srivastava

Professor, Department of Psychology, Gurukul Kangri University, Hardwar, Uttarakhand
Keywords:
HUMAN RESOURCE MANAGEMENT, BUSINESS
Abstract
Various approaches and models of strategic human resource management have been developed within the framework of strategic HRM. Like many theories of organization, none are complete. Rather being right or wrong each approach points to different aspect of the process needed to
develop effective strategic human resource functions. The issue of fitting HR practices to business strategy has become increasingly relevant over few years. Therefore, in the present study we have made efforts to highlight various issues that are relevant to the strategic HRM in the changing
scenario of business environment. The present paper has been divided into six parts. In the first and second part, the changes occurring in the business environment and its implications for human resource functionaries have been discussed respectively. In the third part we have highlighted the changing role of human resource management. In the fourth part the historical background of strategic human resource management, its role in addressing the challenges of changing business scenario and determinants of strategic fit have been presented. In the fifth part the relationship of strategic human resource management and business performance has been reviewed and at last conclusions have been drawn that what needs to be done on the part of the HR functionaries and the organization itself to enhance the strategic fit between the various HR practices and the overall organizational strategic plan.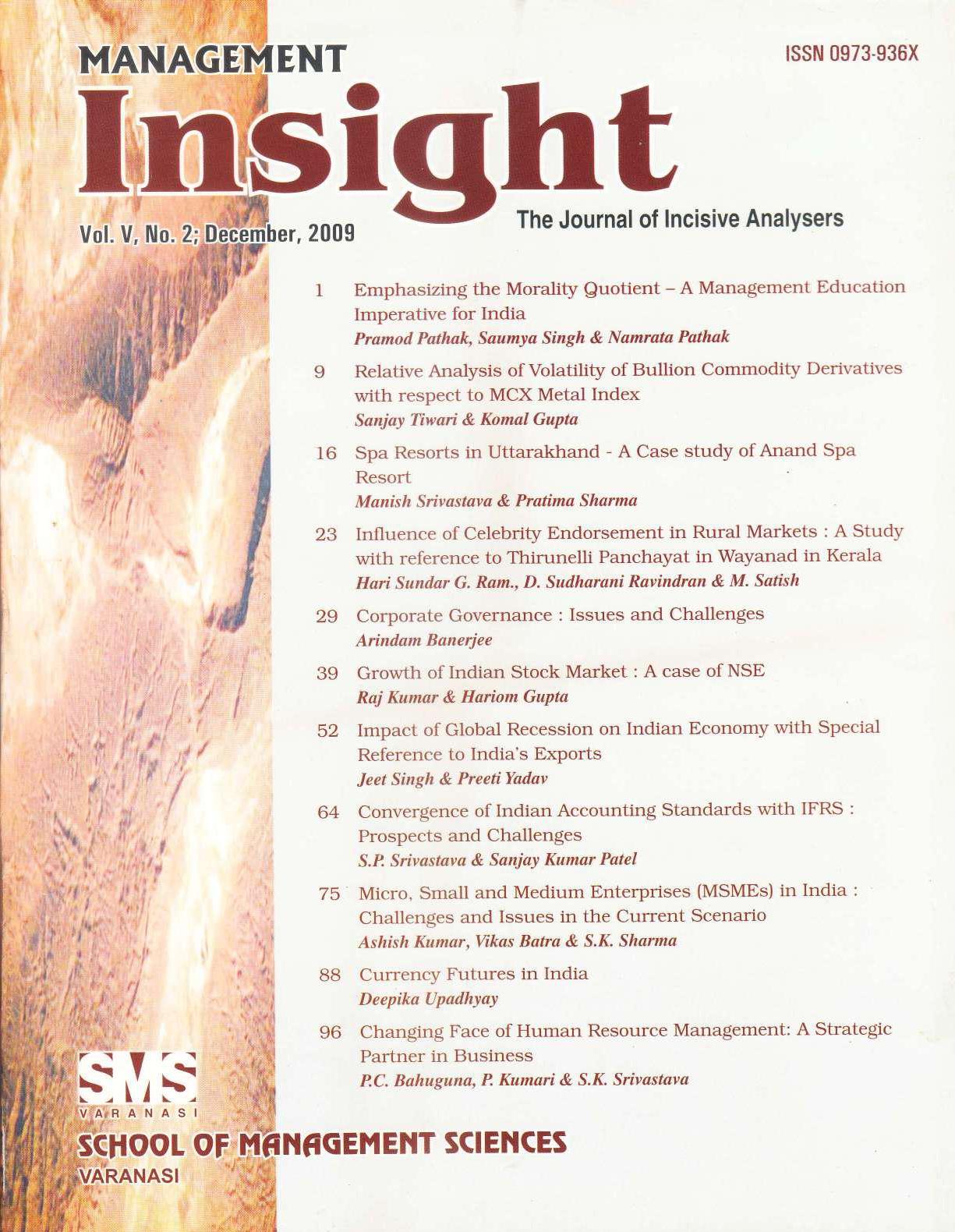 How to Cite
P.C. Bahuguna, P. Kumari, & S.K. Srivastava. (2020). CHANGING FACE OF HUMAN RESOURCE MANAGEMENT : A STRATEGIC PARTNER IN BUSINESS. Management Insight, 5(2), 96-109. Retrieved from https://journals.smsvaranasi.com/index.php/managementinsight/article/view/331