Appraisal of Distribution Network of Vegetable Seed Companies: Benchmarking the Best Distribution Practices
Ashutosh Singh

Associate Professor College of Agribusiness Management G.B. Pant University of Agri. & Tech. Pantnagar

Amit Gautam

Associate Professor School of Management Sciences Varanasi -India
Keywords:
Distribution Network, Vegetable Seed, Best Distribution Practices
Abstract
The aim of present study was to analyze the distribution network of different vegetable seed companies for tomato seed and benchmark the best distribution network in the study area. Six major players dealing in tomato seed business were selected for the purpose. Twenty three parameters were devised during the study ranging from distribution density to distribution depth and width. Each company was ranked on 1 to 5 scales. Statistical tool like weighted mean was used for analyzing the data. A comparison on individual parameter was done and the overall
performance of each of the company was calculated with help of a grid. In the given paper, the name of the companies under study has been changed to refrain of disclosing competitive strength.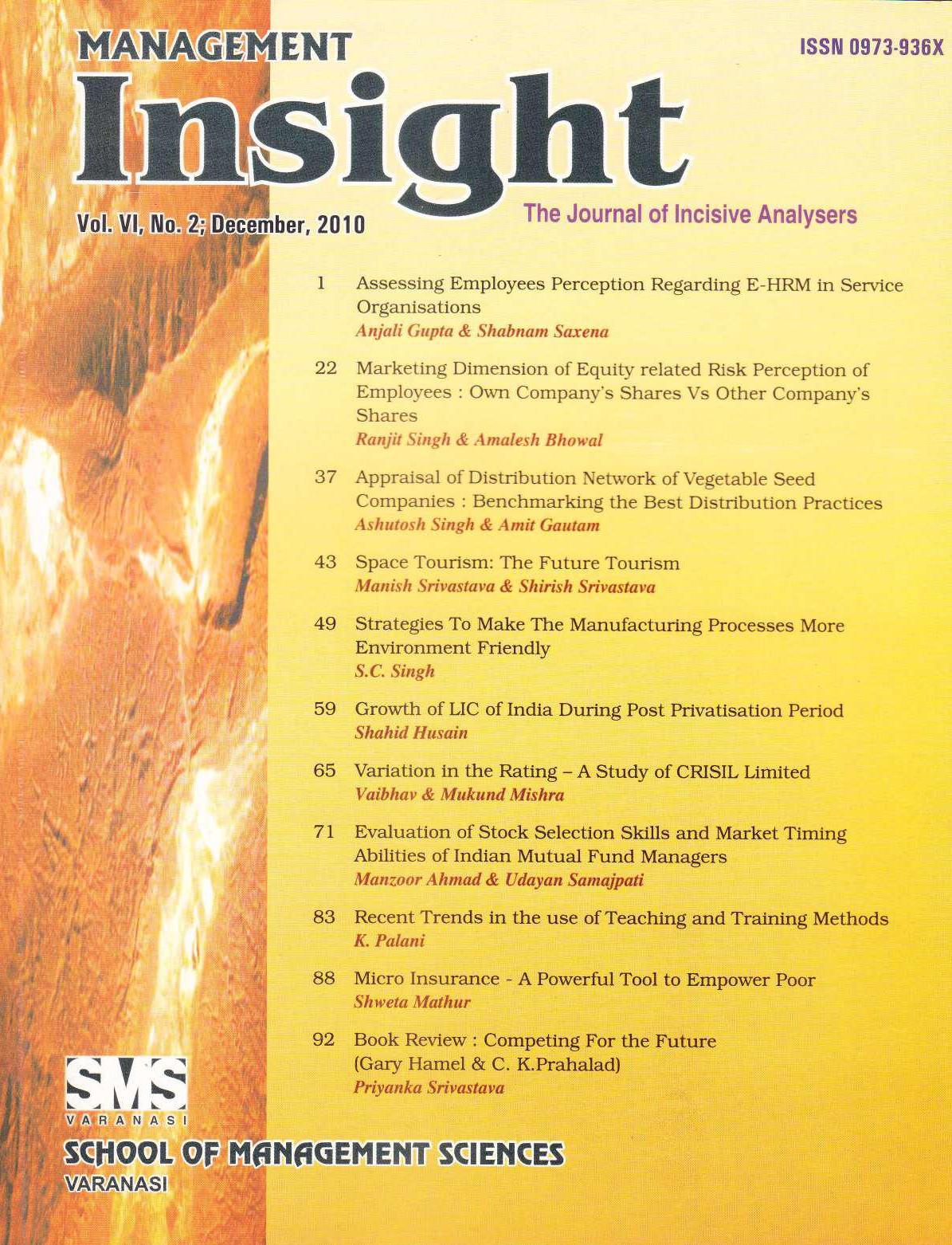 How to Cite
Ashutosh Singh, & Amit Gautam. (2020). Appraisal of Distribution Network of Vegetable Seed Companies: Benchmarking the Best Distribution Practices. Management Insight, 6(2), 37-42. Retrieved from https://journals.smsvaranasi.com/index.php/managementinsight/article/view/343