ANALYSIS OF OPTION COMBINATION STRATEGIES
Suresh A.S.

Assistant Professor, Dayananda Sagar College of Engineering, Bengaluru (Karnataka)
Keywords:
Hedge,, inflation,, portfolio,, risk.
Abstract
The investors are really facing very hardship in adding value and surviving their investment fund because
of global economic slowdown, inflation rate, exchange rate, straightforward investment policy and
shortage of financial literacy. That's why most of investors need to hedge against risk (minimize risk)
and maximize return with efficient portfolio management and diversification. There is a great need to
evaluate the red flags and gold nuggets from various financial and real assets alternatives based on
different parameters and it can be found which combination of assets are more able to cope up with
the changing environment for wealth creation.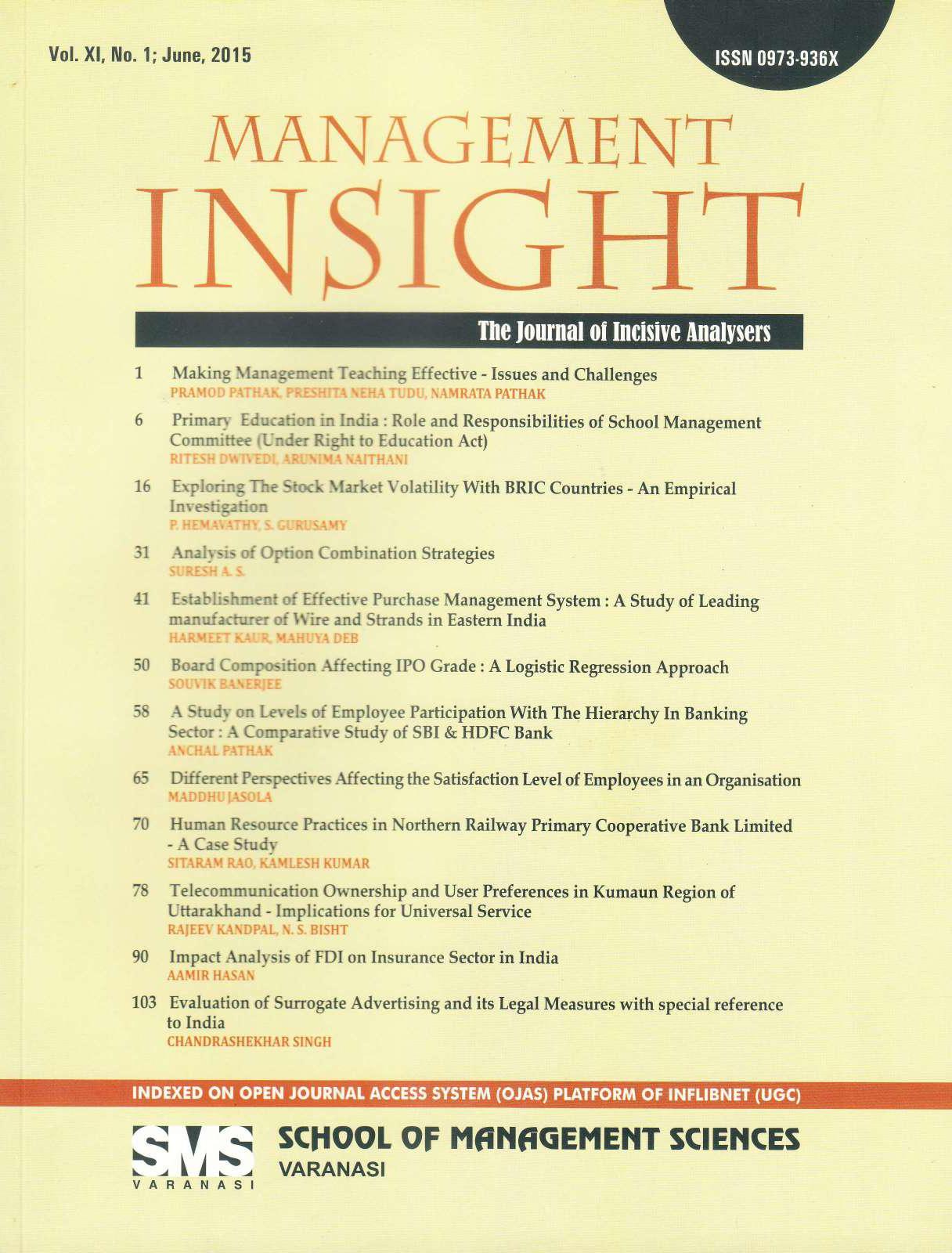 How to Cite
Suresh A.S. (2020). ANALYSIS OF OPTION COMBINATION STRATEGIES. Management Insight, 11(1), 31-40. Retrieved from https://journals.smsvaranasi.com/index.php/managementinsight/article/view/411