ESTABLISHMENT OF EFFECTIVE PURCHASE MANAGEMENT SYSTEM : A STUDY OF LEADING MANUFACTURER OF WIRE AND STRANDS IN EASTERN INDIA
Harmeet Kaur

Assistant Professor (Finance),Usha Martin Academy, Ranchi (Jharkhand)

Mahuya Deb

Assistant Professor (Operations), Usha Martin Academy, Ranchi (Jharkhand)
Keywords:
Purchasing system, acquisition cost, cost effective, time saving, revenue enhancement
Abstract
ABSTRACT
With the industrialization and the liberalization of the economy, the Indian economy has undergone a
drastic changein the previous years. Every business unit now aspires to maximize their profits in order
to survive the ever increasing competition. With the expansion and diversification of business, the volume
of transactions getting larger, a company needs a sound systematic and effective purchasing system to
minimize the acquisition cost of materials. The paper endeavors to analyze the purchase management
system followed in the manufacturing unit under study and identification of the bottlenecks which creates
resistance in the smooth functioning of the business. Further an attempt is made to formulate a system
which is more cost effective and time saving. The proposed suggestions can lead to practically significant
revenue enhancement.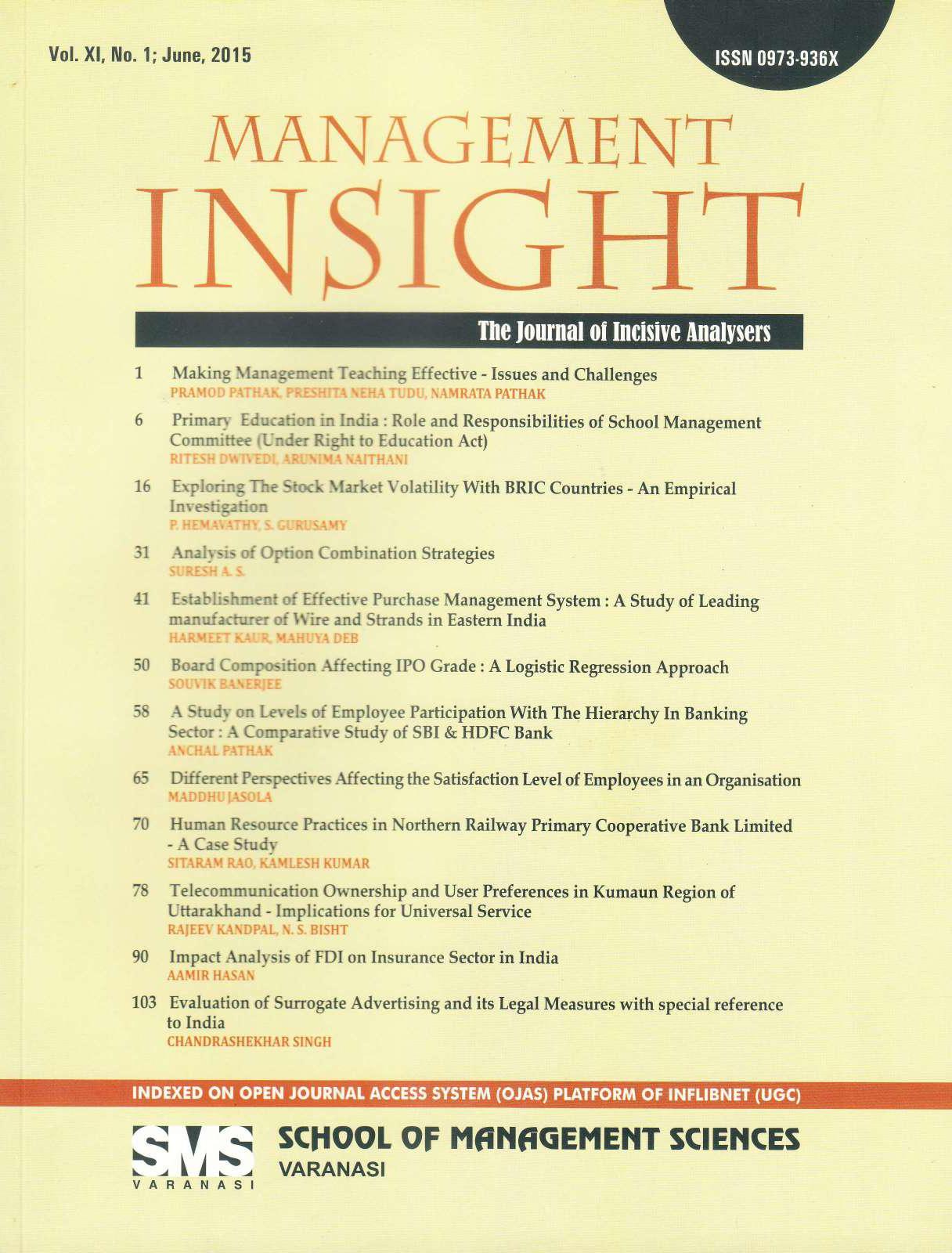 How to Cite
Harmeet Kaur, & Mahuya Deb. (2020). ESTABLISHMENT OF EFFECTIVE PURCHASE MANAGEMENT SYSTEM : A STUDY OF LEADING MANUFACTURER OF WIRE AND STRANDS IN EASTERN INDIA. Management Insight, 11(1), 41-49. Retrieved from https://journals.smsvaranasi.com/index.php/managementinsight/article/view/412