BOARD COMPOSITION AFFECTING IPO GRADE : A LOGISTIC REGRESSION APPROACH
Souvik Banerjee

Assistant Professor, Sri Sri Institute of Management Studies, Margao (Goa)
Keywords:
IPO Grading, Corporate Governance, Board Composition
Abstract
In India an important experiment in the form of IPO(Initial Public Offer) Grading took off in 2007. Rating
of debt instruments is an universally accepted practise, however Indian capital market regulator
SEBI(Security Exchange Board of India), pioneered the concept of equity instrument rating. One of the
criterion on which IPO bound companies, are evaluated is corporate governance.Composition of the board
of directors, is an important aspect, on which corporate governance depends. In this research paper, it
is explored whether number of directors in the board, exposure of the independent directors in terms of
board membership in other firms and also the number of the independent directors in the board have
any bearing on the grade assigned to an IPO bound company. Results show, that out of these three factors,
two factors namely board size and independent director's exposure have statistically significant effect
on the grade obtained by the companies. Bigger boards with more directors, and more independent
directors with board membership in other firms results in higher grade being obtained by the IPO bound
companies.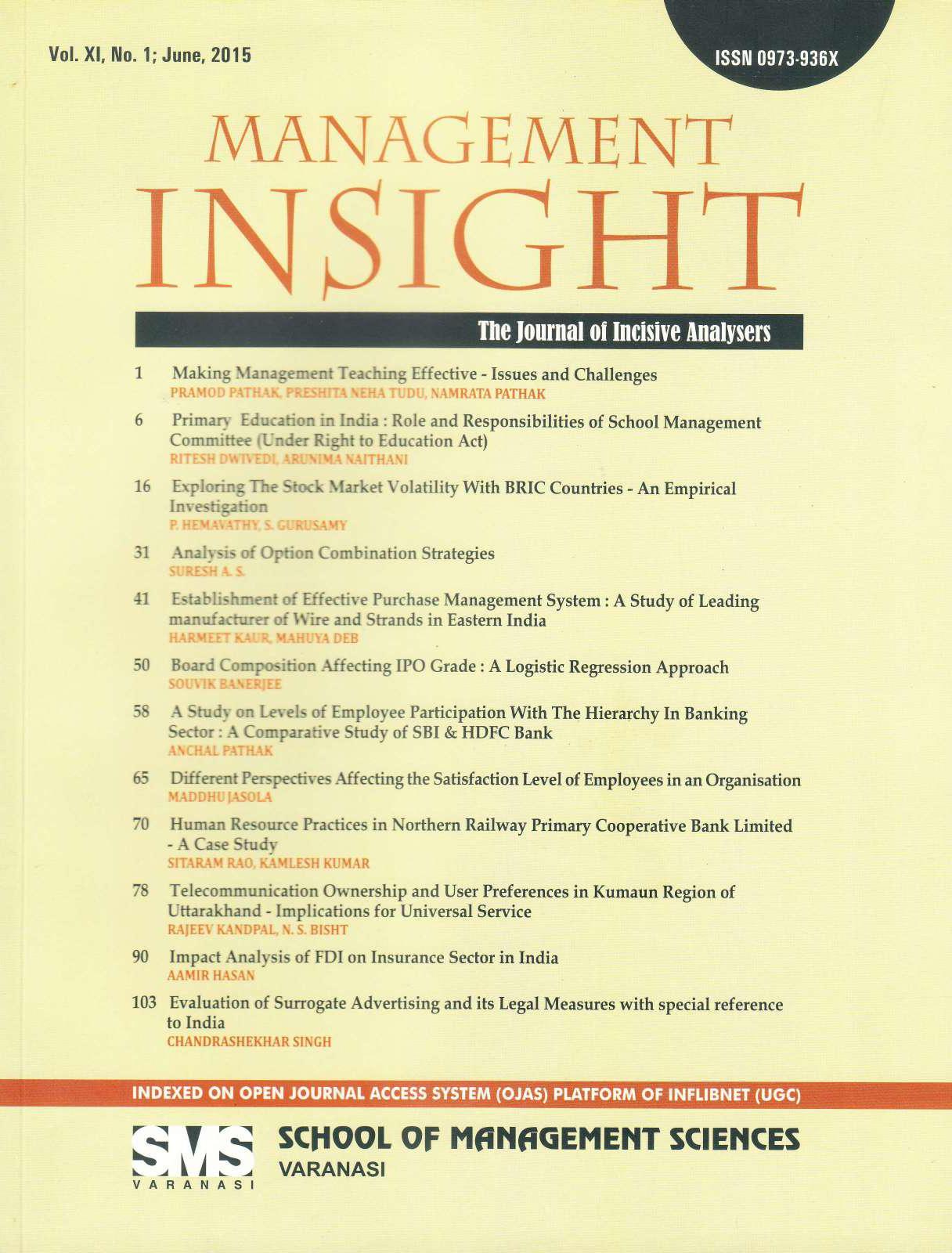 How to Cite
Souvik Banerjee. (2020). BOARD COMPOSITION AFFECTING IPO GRADE : A LOGISTIC REGRESSION APPROACH. Management Insight, 11(1), 50-57. Retrieved from https://journals.smsvaranasi.com/index.php/managementinsight/article/view/413