THE TRANSMUTATION IN ADVERTISING APPEALS: A THEORETICAL PERSPECTIVE WITH INDIA-CENTRIC CASES
Alok Kumar

Doctoral Research Scholar, Department of Management Studies, Indian School of Mines, Dhanbad (Jharkhand) & Associate Professor, School of Management Sciences, Varanasi (Uttar Pradesh)

Pramod Pathak

Professor, Department of Management Studies, Indian School of Mines, Dhanbad (Jharkhand)
Keywords:
Advertising, Society, India
Abstract
Appeal in Oxford Dictionary means to make a serious, urgent, or heartfelt request or try to persuade someone to do
something by calling on (a particular principle or quality) or to be attractive or interesting. Appeals have managed to
become an integral part of the Indian advertising in the recent past. The effect has been further accentuated by the influx
of technology in young minds and the growing literacy amongst individuals, both males and females. The expansion of
the working class in the typical "Indian middle class" and the net increase in the disposable income somewhere have
helped advertising to grow in the country with one of the best creative minds at work. Ads need to be appealing to assure
one of its root meanings. The current study is a small attempt at identifying how the 'appeal' saga has influenced us in the
recent past. The study actually tries to explore the intricacies of the psychology persisting behind applying the advertising
appeals to communicate about products and services and how these appeals have transmuted over time-scale. To exemplify
and illustrate the same, few Indian cases have been taken whose appeals have changed over a certain time-frame. This
change represents the changing Indian society, its environment, its economic scenario and the way they look at the world.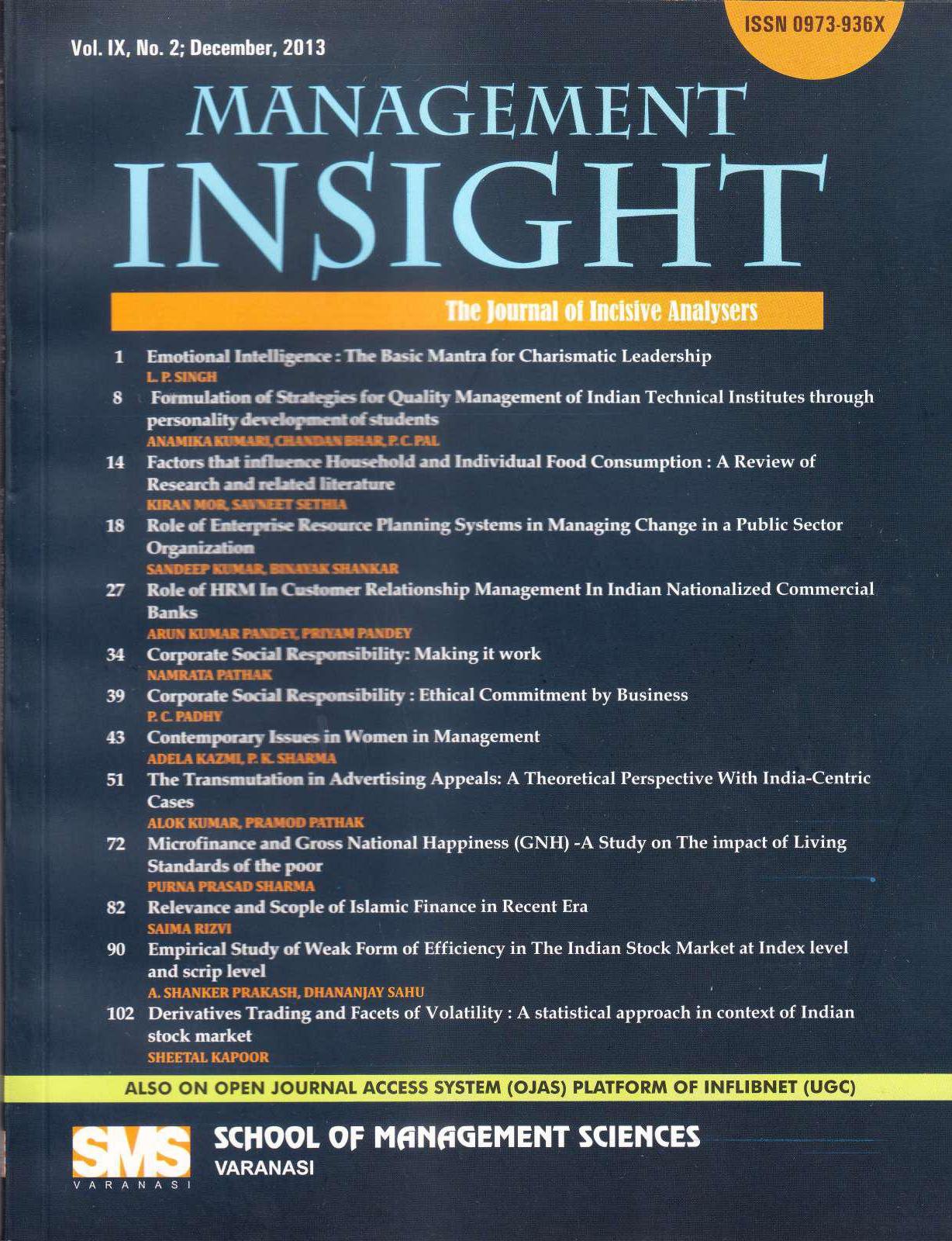 How to Cite
Alok Kumar, & Pramod Pathak. (2020). THE TRANSMUTATION IN ADVERTISING APPEALS: A THEORETICAL PERSPECTIVE WITH INDIA-CENTRIC CASES. Management Insight, 9(2), 51-71. Retrieved from https://journals.smsvaranasi.com/index.php/managementinsight/article/view/465