RELEVANCE AND SCOPE OF ISLAMIC FINANCE IN RECENT ERA
Saima Rizvi

Assistant Professor, IILM Institute for Business and Management, Gurgaon (NCR-Haryana)
Keywords:
Islamic Finance, India
Abstract
This paper deals with the upcoming area of ethical investing or Islamic finance which basically includes interest free
transactions following the principles of Sharia. It sheds light on various instruments of the Islamic finance such as sukuk,
takaful, murabaha, mushakarah and many other such innovative financial products. The country has a huge Muslim
population who would like to adhere to the principles of islam while investing their money. The diaspora is becoming more
aware of the various products that are made available by banks and financial institutions. The scope for Islamic investments
in India has widened mainly due to two reasons: internal demand and the external supply. The paper analyzes the scope of
such Islamic financial products across the globe and also its relevance in India.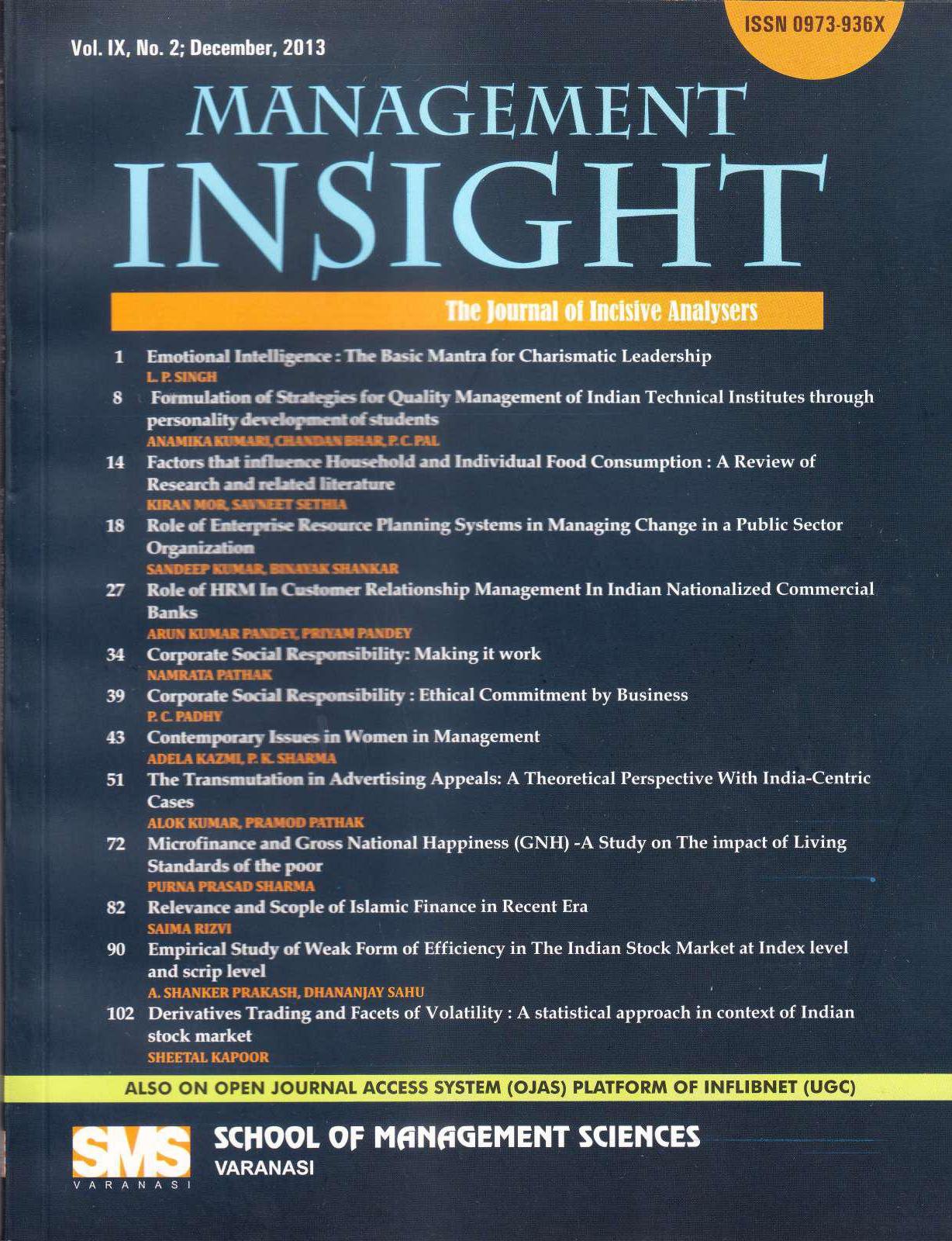 How to Cite
Saima Rizvi. (2020). RELEVANCE AND SCOPE OF ISLAMIC FINANCE IN RECENT ERA. Management Insight, 9(2), 82-89. Retrieved from https://journals.smsvaranasi.com/index.php/managementinsight/article/view/467