Indian Service Sector "A Case study of Banking Sector"
Dr. Shikha Agrawal

Lecturer, S.S. Khanna Girl's Degree College, Allahabad.
Keywords:
Indian Service Sector, Banking Sector
Abstract
The banking sector is one of the biggest service sector in India and nowdays is in a way to attract the biggest market of Asia in investment. The
banking sector today is focusing on how to provide efficient services to its customers. The Indian Banking System consisting of various public and private sector financial institutions whose objective is serving the people for their financial and economic needs. This paper entitled "Indian Service Sector -- A case study of banking sector", emphasizes on the customer service provided by the banks.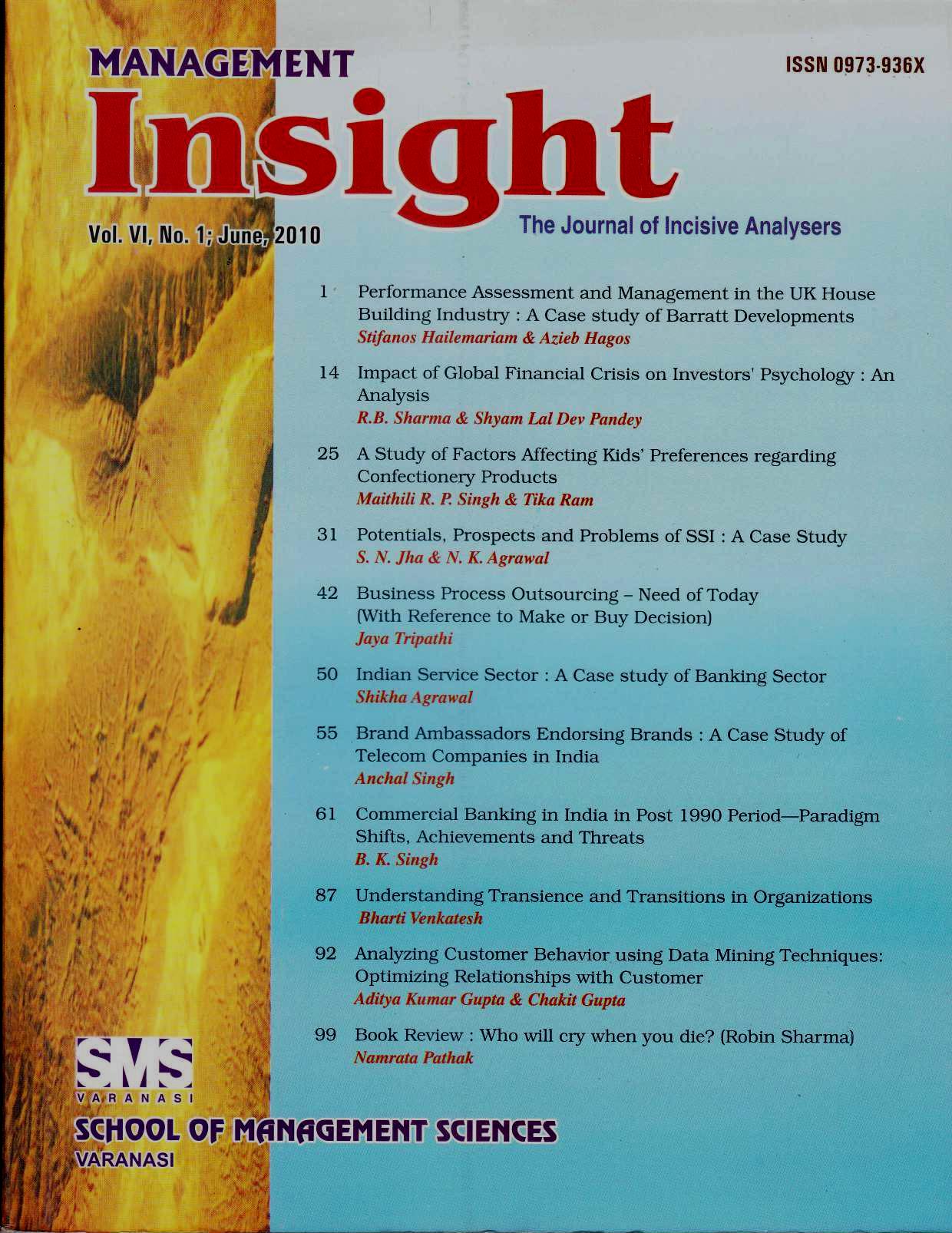 How to Cite
Dr. Shikha Agrawal. (2020). Indian Service Sector "A Case study of Banking Sector". Management Insight, 6(1), 50-54. Retrieved from https://journals.smsvaranasi.com/index.php/managementinsight/article/view/337