BRAND AMBASSADORS ENDORSING BRANDS: A CASE STUDY OF TELECOM COMPANIES IN INDIA
Anchal Singh

Research Scholar, Faculty of Commerce. B.H.U., Varanasi
Keywords:
Brands, Celebrities and Brand Ambassadors
Abstract
In the present era of globalized competition every marketer has to perform the herculean task of getting the products into the minds of the customers and therefore has to evolve novel ways by chewing over one or more ideas. Hence, the role of advertising has undergone positive
ramifications by showcasing new features and attributes of the products to stand out from the crowd. It is well known that brand is our company's product or a service which gives a unique identity and positioning into the minds of the target audience .So as to promote the sales of their product
marketers endeavour to endorse it through celebrities who evoke closer consumer engagements with the brand under optimal conditions and drives purchases. These celebrities are popularly named as Brand Ambassadors who can be best portrayed as the representative of the organization, institution or corporation that well sketches the product or services being produced by the company or organization. The present paper tries to look beyond the obvious benefits that might be derived out of the celebrity endorsement in case of telecom industry by exploring the perception of the people residing in Varanasi District.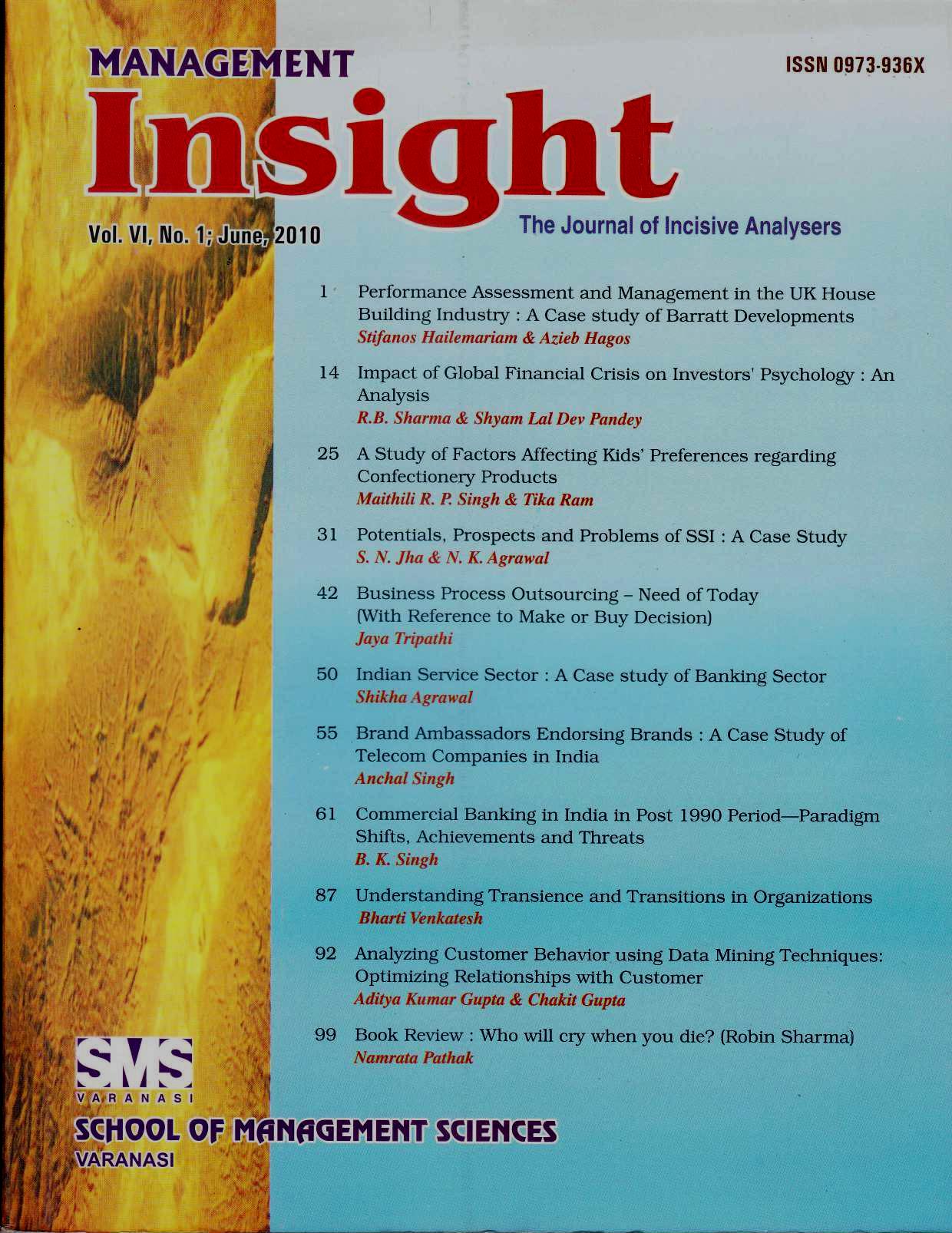 How to Cite
Anchal Singh. (2020). BRAND AMBASSADORS ENDORSING BRANDS: A CASE STUDY OF TELECOM COMPANIES IN INDIA. Management Insight, 6(1), 55-60. Retrieved from https://journals.smsvaranasi.com/index.php/managementinsight/article/view/338