INTEGRATED MARKETING COMMUNICATIONS EFFECT ON MARKET PERFORMANCE OF SELECTED FMCG COMPANIES IN INDIA
Sandeep Singh

Associate Professor, School of Management Sciences, Varanasi & Doctoral Research Scholar, UIM-Rani Durgawati Vishwa Vidyalaya, Jabalpur (MP)
Keywords:
Integrated Marketing Communications, Emami, Dabur, HUL, FMCG
Abstract
FMCG companies spend substantial proportion of their expenditures on marketing communications to get the desired
performance in the marketplace. In present times, organizations are fast realizing the importance of integrated marketing
communications (IMC) where all the elements of marketing communications has to be used by them in an integrated
way to create consistency and synergy in the messages send to the target audience. This paper analyses the level of
IMC implementation in selected FMCG companies and its effect on the market performance. Companies selected for
the study are HUL, Dabur, and Emami.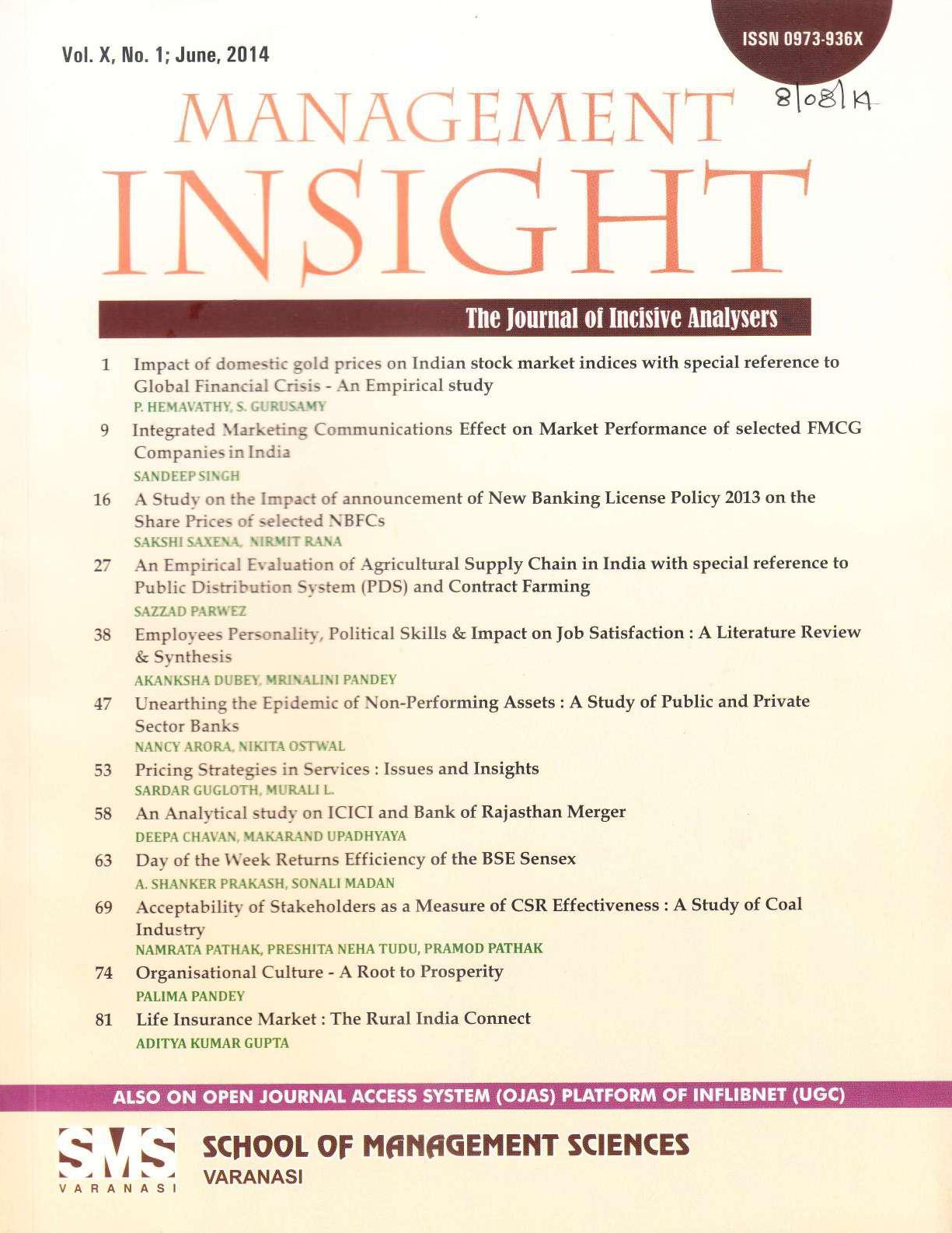 How to Cite
Sandeep Singh. (2020). INTEGRATED MARKETING COMMUNICATIONS EFFECT ON MARKET PERFORMANCE OF SELECTED FMCG COMPANIES IN INDIA. Management Insight, 10(1), 9-14. Retrieved from https://journals.smsvaranasi.com/index.php/managementinsight/article/view/434