A STUDY ON THE IMPACT OF ANNOUNCEMENT OF NEW BANKING LICENSE POLICY 2013 ON THE SHARE PRICES OF SELECTED NBFCS
Sakshi Saxena

Assistant Professor (Management), Banarsidas Chandiwala Institute of Professional Studies, Delhi

Nirmit Rana

MBA Student, Delhi Institute of Advanced Studies, Delhi
Keywords:
New banking License, Stock Market, Efficient market hypothesis, Expected Return, Abnormal return, Event study
Abstract
Stock markets in the world individually and collectively play a critical role in the economies. The performance of the
stock market is influenced by a number of factors the main ones among them being the activities of governments and
the general performance of the economy.The Reserve Bank of India (RBI) on 22nd February 2013 released the final
guidelines for licensing of banks in the private sector. This study analyses the performance of Non-Banking Financial
Corporations before and after the announcement of final guidelines of New Banking License with the help of event
study methodology. The results of this study shows that announcement of New Banking License does not have a
significant impact on value of NBFCs.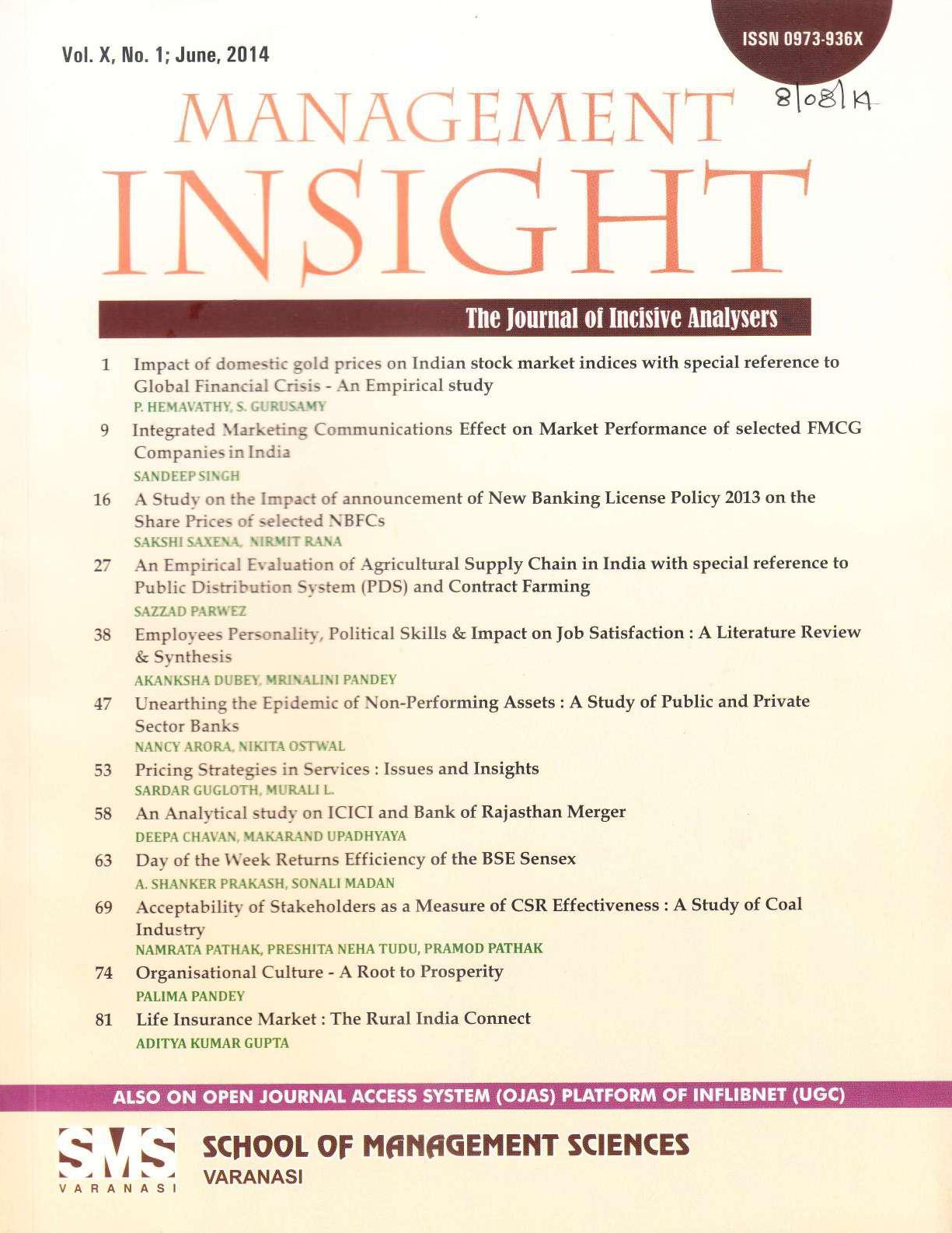 How to Cite
Sakshi Saxena, & Nirmit Rana. (2020). A STUDY ON THE IMPACT OF ANNOUNCEMENT OF NEW BANKING LICENSE POLICY 2013 ON THE SHARE PRICES OF SELECTED NBFCS. Management Insight, 10(1), 16-26. Retrieved from https://journals.smsvaranasi.com/index.php/managementinsight/article/view/435