AN EMPIRICAL EVALUATION OF AGRICULTURAL SUPPLY CHAIN IN INDIA WITH SPECIAL REFERENCE TO PUBLIC DISTRIBUTION SYSTEM (PDS) AND CONTRACT FARMING
Sazzad Parwez

Research Scholar, Centre for Studies in Economics and Planning, School of Social Sciences, Central University of Gujarat, Gandhinagar (Gujarat)
Keywords:
Contract farming, Public distribution system, Agri-supply chain, Information and Communication Technology
Abstract
This paper tries to explore concept of agriculture in its broadest sense form farm to fork is a sector that will benefit
from enhanced modern research and development (R&D) input, information transfer & sharing, and improved
marketing channels at local, national and international levels. Public distribution system which is an outdated system
and its inefficiency in achieving the objective is not hidden. As there other forms of agricultural distribution system
are visible such as contract farming but this model is also not devoid of exploitation of farmers. Development of
horticultural sector should be accompanied by the growth of agro-processing industry. There is a need to improve postharvest
operations related to handling, storage and marketing of fresh and processed agri produce. This sector needs
to be developed as an organized industry and has to be managed collectively by all the stakeholders with farmers as
the entrepreneurs. This study is based on secondary data. There is wide research gap in this sector, having such potential
and prospectus for overall growth there is not much research in this field. The paper concludes that efficient supply
chain plays very important role for development and contemporary issue for agriculture therefore; government action
must address the issue of infrastructure development to achieve the objective of food security for all.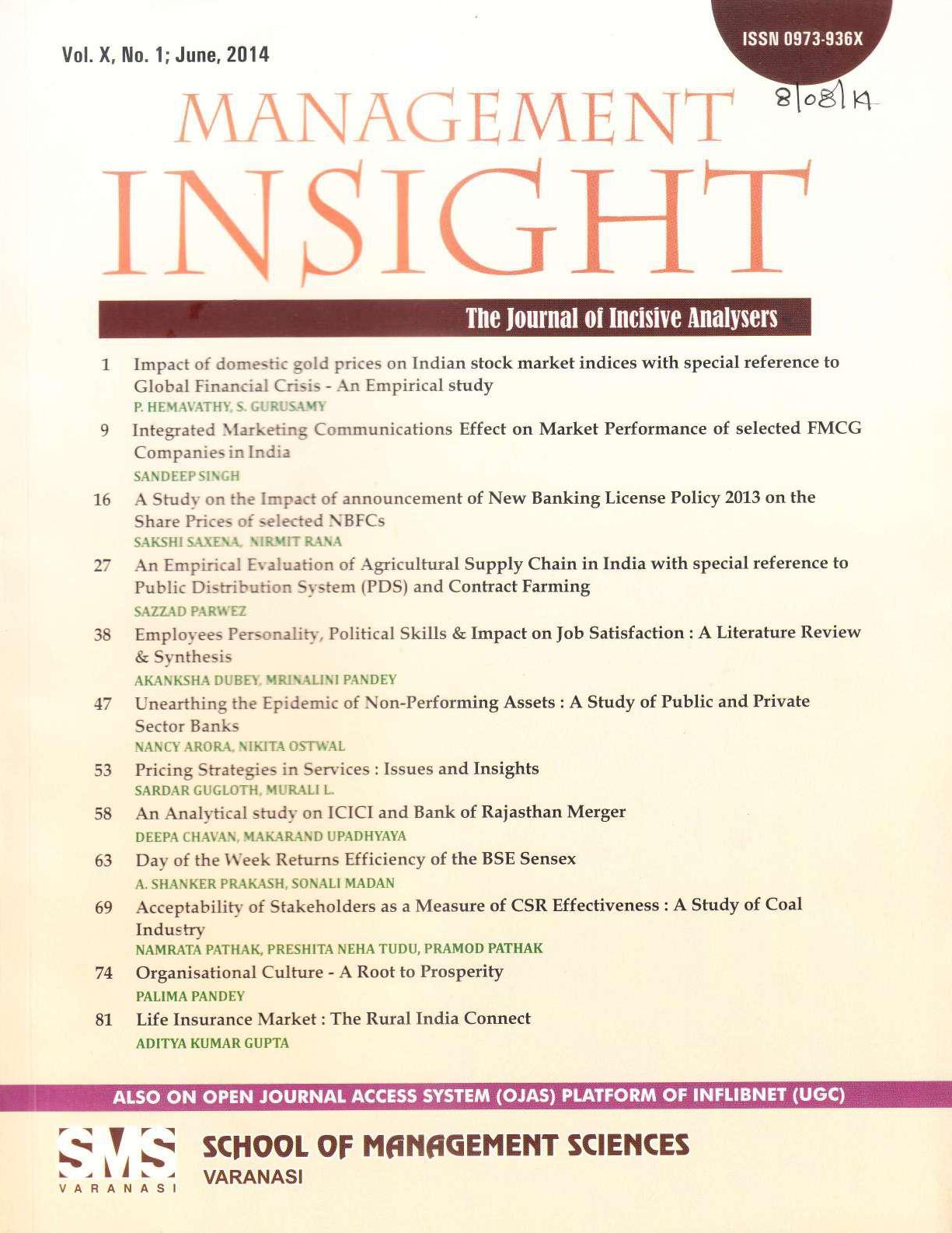 How to Cite
Sazzad Parwez. (2020). AN EMPIRICAL EVALUATION OF AGRICULTURAL SUPPLY CHAIN IN INDIA WITH SPECIAL REFERENCE TO PUBLIC DISTRIBUTION SYSTEM (PDS) AND CONTRACT FARMING. Management Insight, 10(1), 27-37. Retrieved from https://journals.smsvaranasi.com/index.php/managementinsight/article/view/436