UNEARTHING THE EPIDEMIC OF NON-PERFORMING ASSETS: A STUDY OF PUBLIC AND PRIVATE SECTOR BANKS
Nancy Arora

Research Scholar, Department of Business Administration Chaudhary Devi Lal University, Sirsa (Haryana)

Nikita Ostwal

Research Scholar, Department of Economics, Chaudhary Devi Lal University, Sirsa (Haryana)
Keywords:
Non-Performing Assets, Assets classifications, Public sector banks, Private sector banks
Abstract
Banking institution is an important segment of the tertiary sector and act as backbone of the economic development.
The banking sector makes it possible to finance the agriculture, industries and commercial activities of the country.
Currently Indian banking system is not in a good health. The symptoms of the diseases are raising Non-Performing
assets (NPAs). At the macro level NPAs choked off the supply line of credit to the potential borrowers, thereby having
a deleterious effect on the capital formation and also affect the efficiency, solvency and stability of Indian banking system.
This paper deals with the concept of Non-performing assets and the present paper analyze the classification of loan
assets of public and private sector banks and also analyze the comparison of loan assets of Public sector and private
sector banks. The study concluded that NPAs still threat for the banks and public sector banks have higher level of
NPAs as compare to Private sector banks.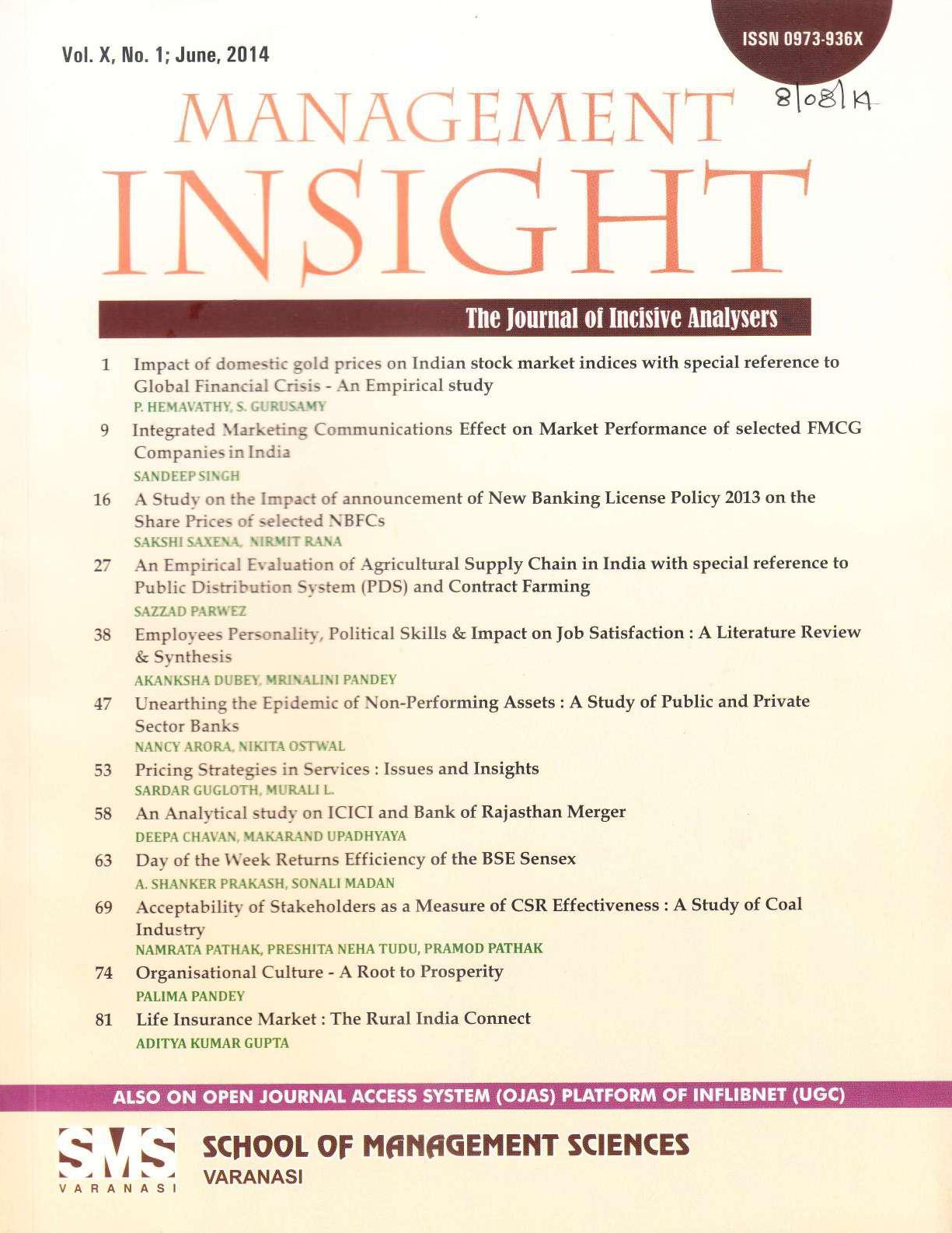 How to Cite
Nancy Arora, & Nikita Ostwal. (2020). UNEARTHING THE EPIDEMIC OF NON-PERFORMING ASSETS: A STUDY OF PUBLIC AND PRIVATE SECTOR BANKS. Management Insight, 10(1), 47-52. Retrieved from https://journals.smsvaranasi.com/index.php/managementinsight/article/view/438