DAY OF THE WEEK RETURNS EFFICIENCY OF THE BSE SENSEX
A. Shanker Prakash

Assistant Professor, School of Management Sciences, Varanasi (Uttar Pradesh)

Sonali Madan

PGDM Student, School of Management Sciences, Varanasi (Uttar Pradesh)
Keywords:
Efficient Market, Variance ratio test., Autocorrelation test, Day of the week effect
Abstract
According to economic laws, fluctuation in the stock market is inevitable, but it should basically be in synch with the
situation of the economy. An "Efficient Market" is defined as a market where there are large number of rational profit
makers actively competing with each trying to predict future market values of individual securities, and where important
current information is almost freely available to all the participants. The present study tries to explore the way
of investors approaching in the market based on the objective of day of the week effect. This study shows
that the results are found to be consistent, that the weekend effect is driven by Institutional investors trading
pattern. The paper further instigates the study of day of the week effect in the trading pattern for the period of three
years (2011-14). To arrive at conclusion we used autocorrelation test and variance ratio test. The results showed that
there exists inefficiency in the day of the week return.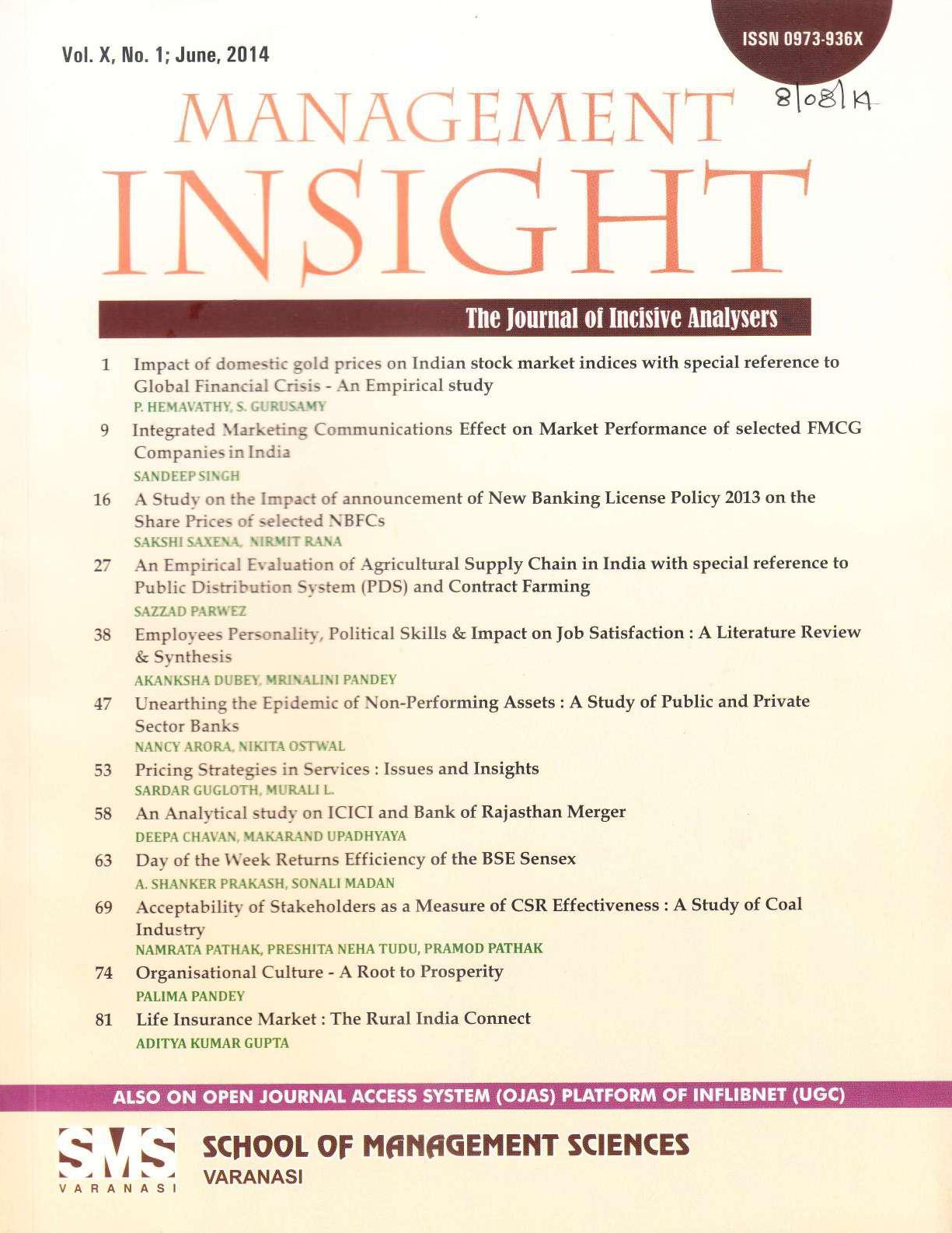 How to Cite
A. Shanker Prakash, & Sonali Madan. (2020). DAY OF THE WEEK RETURNS EFFICIENCY OF THE BSE SENSEX. Management Insight, 10(1), 63-68. Retrieved from https://journals.smsvaranasi.com/index.php/managementinsight/article/view/441