ACCEPTABILITY OF STAKEHOLDERS AS A MEASURE OF CSR EFFECTIVENESS : A STUDY OF COAL INDUSTRY
Namrata Pathak

Ph.D., Independent consultant on CSR, Gurgaon, (Haryana)

Preshita Neha Tudu

Research Scholar, Department of Management Studies, Indian School of Mines, Dhanbad (Jharkhand)

Pramod Pathak

Professor, Department of Management Studies, Indian School of Mines, Dhanbad (Jharkhand)
Keywords:
CSR Effectiveness, corporate citizen, Acceptability of CSR, competitive advantage, Sustainable development
Abstract
CSR has become an important attribute of business in the present times. With the Government and the civil society
vehemently emphasizing the need for the companies to be socially responsible and the recent changes in the Companies
law making CSR obligatory for certain classes of companies, companies are trying to be on the right side of the society.
They are spending money also, they are proclaiming what they are spending but the kind of acceptability that they
expect to get is still not coming. More so for the coal industry which is seen as a spoil sport to the environment. The
present paper attempts to discuss the issue of acceptability in the eyes of the stake holders vis-a-vis the CSR efforts.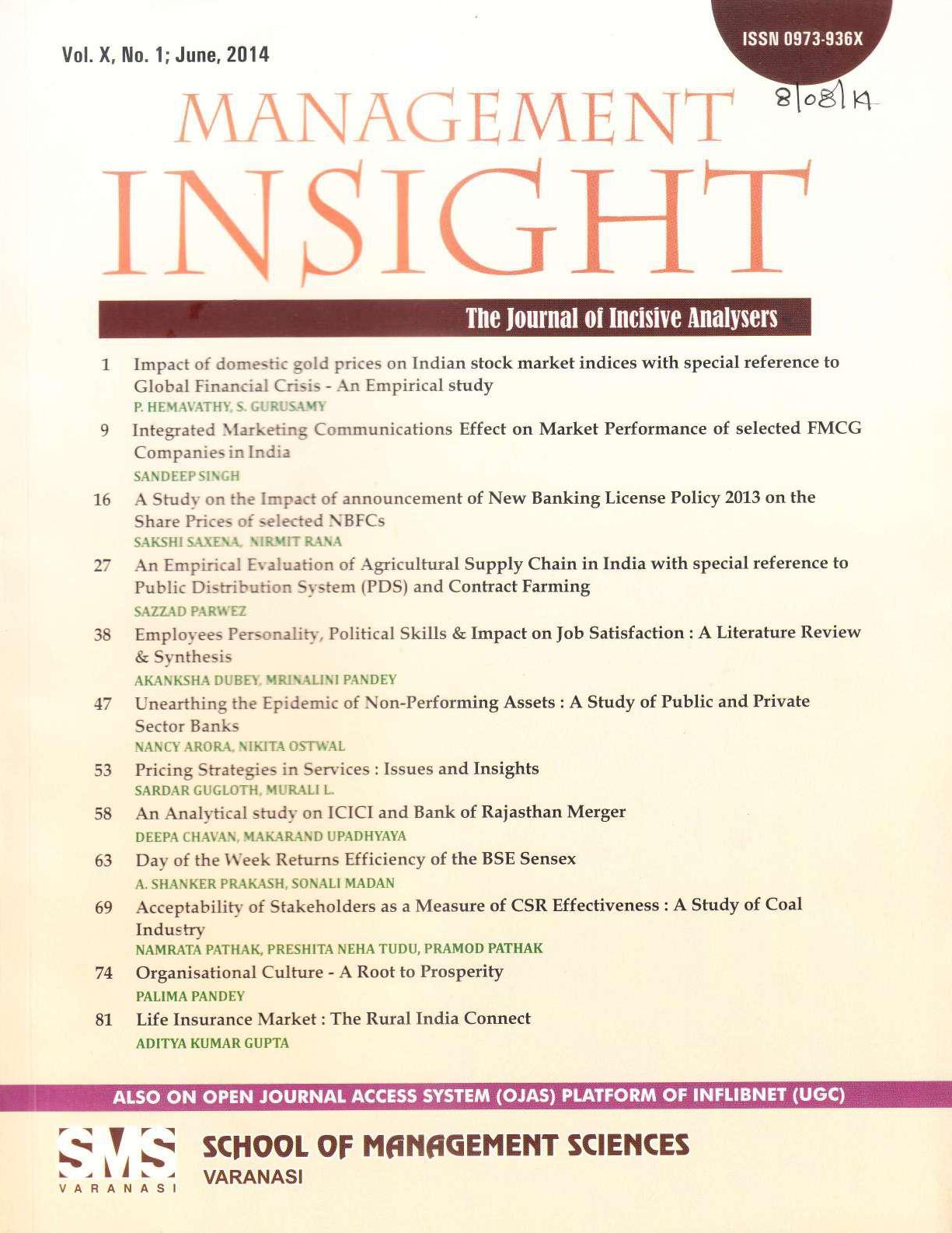 How to Cite
Namrata Pathak, Preshita Neha Tudu, & Pramod Pathak. (2020). ACCEPTABILITY OF STAKEHOLDERS AS A MEASURE OF CSR EFFECTIVENESS : A STUDY OF COAL INDUSTRY. Management Insight, 10(1), 69-73. Retrieved from https://journals.smsvaranasi.com/index.php/managementinsight/article/view/442