SELF HELP GROUP MOVEMENT IN RURAL HARYANA: AN ANALYSIS OF TRENDS, PATTERNS AND SCHEMES
Vikas Batra

Assistant Professor, Department of Economics, Indira Gandhi Post Graduate Regional Centre, Rewari (Haryana)
Keywords:
SHGs, Rural, Haryana
Abstract
The paper describes the Self Help Groups experiences of the state of Haryana. In the state, both the government and
NGOs have been promoting SHGs under different programmes and projects by various departments and agencies. Women
and Child Development Department has promoted SHGs under the Programme for Advancement of Gender Equity and
Swayamsiddha. Womens Awareness & Management Academy has promoted Swa-shakti project. Forest Department
has been promoting SHGs under the Haryana Community Forest Project and Integrated Natural Resource Management
and Poverty Reduction. Banks are promoting SHGs under the SHGs-Bank linkage Programme of NABARD; DRDA is
promoting SHGs under Swarnjayati Gram Swarajgar Yojana ((Now National Rural Livelihoods Mission, NRLM).
Mewat Development Agency is promoting SHGs under IFAD programme in Mewat district. The most wide-spread
model of micro-finance in Haryana is Swaranjayanti Gram Swarozgar Yojana and NABARD-SHG Linkage. Major
problem issues in the state are less effective implementation by various government agencies due to being overburdened
with other responsibilities and inadequate manpower, element of subsidy is main attraction, main focus on quantity than
quality, highjack the movement by SGSY, less diversify income generation activities,etc. To streamline the system, the
paper suggests to phase out subsidies, more emphasis should be on the qualitative aspects of the groups, micro-level
planning to identify key livelihood activities, experiment with new livelihoods with group approach and coordinated
efforts should be implemented by various agencies.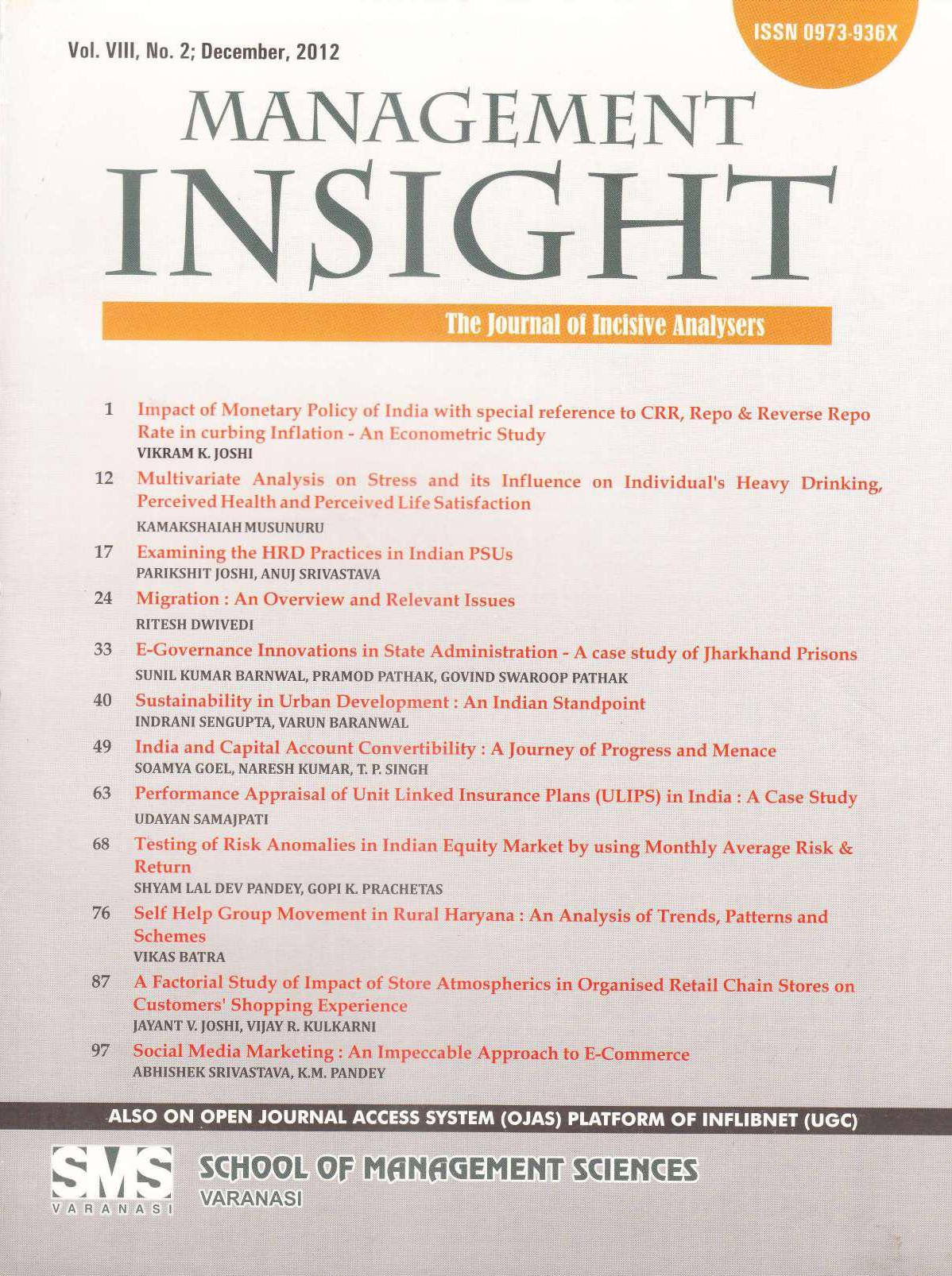 How to Cite
Vikas Batra. (2020). SELF HELP GROUP MOVEMENT IN RURAL HARYANA: AN ANALYSIS OF TRENDS, PATTERNS AND SCHEMES. Management Insight, 8(2), 78-88. Retrieved from https://journals.smsvaranasi.com/index.php/managementinsight/article/view/502